Royal Dutch Shell has issued its starkest warning yet to the Trump administration to not pull out of the Paris Agreement addressing climate change.
The Anglo-Dutch oil behemoth said withdrawing from the historic 2015 deal to cut greenhouse gas emissions "would be unhelpful on a number of fronts," sacrificing diplomatic leverage in international trade deals and impeding U.S. companies.
"What I think would happen as a consequence of [withdrawal] is that the U.S. would weaken its own hand by basically uninviting itself from a number of [negotiating] tables," Shell CEO Ben van Beurden told the Financial Times in an interview published Monday morning.
President Donald Trump vowed on the campaign trail to "cancel" the pact, signed by all but two countries. The White House is split on whether to move ahead with that promise, but sources told HuffPost earlier this month he is leaning toward withdrawal. He could announce a decision by next month, after the conclusion of a G7 summit of the world's most industrialized democracies. U.S. departure from the Paris Agreement would weaken the accord, despite pledges by other countries, including China, to forge ahead, van Beurden said.
"The U.S. has a major crop of companies that deliver technologies that are going to be relevant in the energy transition, and one way or another they will also find themselves probably more disadvantaged than advantaged by the U.S. pulling out" of the agreement, he said. "So I cannot see where the upside is."
Shell did not respond to a request from HuffPost for comment.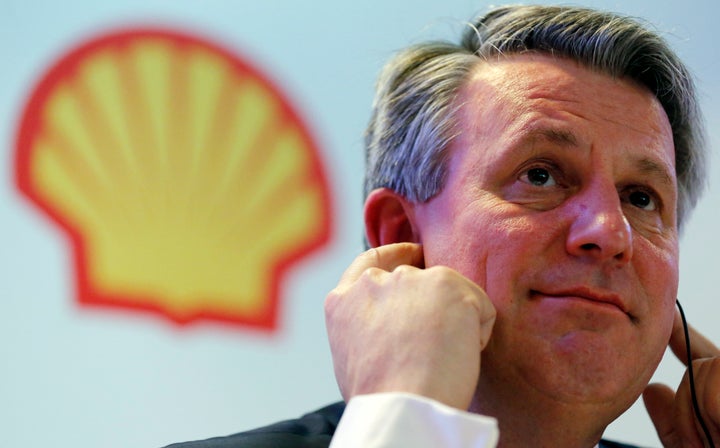 Most Americans support the agreement, with 61 saying the U.S. should stay in the deal, while just 17 percent supported backing out, according to a HuffPost/YouGov poll taken last week. Even deposed Fox News pundit Bill O'Reilly urged Trump to keep the U.S. in the pact last November.
And with good reason ― the company has money on the line.
"With the U.S. being the largest investment destination for a company like Shell, yes, I think I would regret having a lot of business here that potentially could be at a disadvantage because of [the] implications of that decision to pull out'' of the accord, van Beurden said.
It takes years, sometimes decades, for oil and gas firms to yield profits on drilling exploration, and the White House has little effect on current investment decisions that van Beurden said would "probably only become economically relevant after the current president's term." But he said the company would consider drilling in the Atlantic Ocean, an area Trump reopened to offshore exploration with an executive order last month.
Last December, President Barack Obama blocked offshore drilling in the Atlantic and the Arctic oceans with an executive order the Trump administration has since reversed. In 2015, Shell failed to find a big enough oil reserve in the waters off Alaska, and van Beurden said the company would not return to the region.
"Arctic offshore? No. We're done with that," he said. "We had our episode there. We know what it takes, how difficult it can get."
Shell's loud opposition to a U.S. withdrawal from the Paris Agreement comes amid a growing fight at the United Nations over fossil fuel companies' role in climate negotiations. Environmental groups and negotiators from developing countries most at risk from climate change proposed new rules on lobbying and conflicts of interest that could limit the corporate presence at the talks. Big companies cannot participate directly in the negotiations, but nearly 300 industry groups attended the talks this month in Bonn, Germany, potentially influencing the scope of regulations and agreements developed there.
""With the U.S. being the largest investment destination for a company like Shell, yes, I think I would regret having a lot of business here that potentially could be at a disadvantage ..."
Proponents of the new guidelines cite the exclusion of cigarette companies from the global tobacco treaty that came to fruition in 2003. Fossil fuel firms play a much more critical role in the global economy than tobacco companies, so the situations are not perfectly analogous.
Tobacco firms spent years undermining studies that linked smoking to lung cancer and other diseases, and negotiators disqualified the companies from joining treaty talks based on admissions that they covered up evidence. Shell publicly denied fossil fuels' role in global warming for years, but a corporate film, published by a Dutch news site last February, showed that the company understood the link between burning oil and climate change as far back as 1991.
Still, Shell has more of a stake in a low-carbon future than cigarette companies do in ending the smoking epidemic.
"Successful outcomes of climate policymaking will have a big impact on the fossil fuel industry," Tamar Lawrence-Samuel, international policy director at the watchdog group Corporate Accountability International, told HuffPost. "We have to be realistic and recognize that economies are largely dependent on the fossil fuel industry still."
Before You Go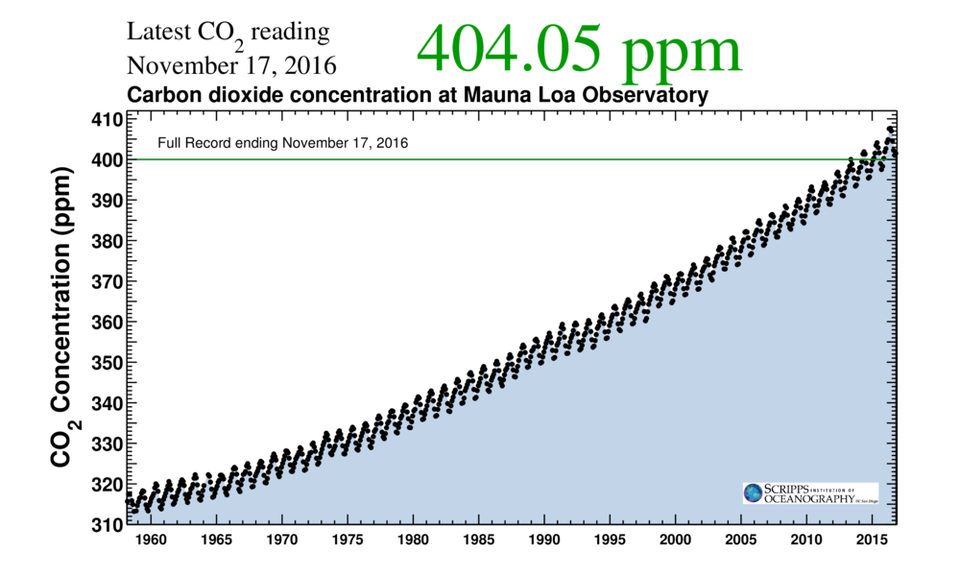 Climate Visuals For The Climate Change Denier In Your Life
Popular in the Community