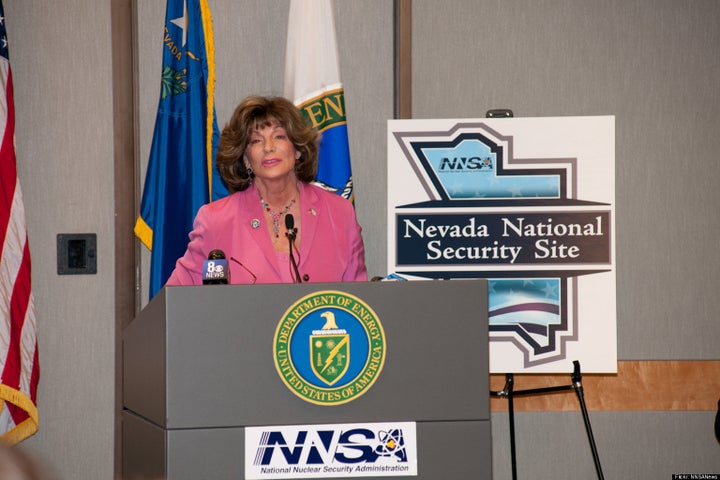 Rep. Shelley Berkley has introduced legislation to help the "99ers" -- people who haven't found work after exhausting all 99 weeks of unemployment benefits available in some states -- but her first priority is preserving those 99 weeks.
"For people that have not exhausted their 99 weeks, the latest extension of unemployment bennies will come due at the end of November. That to me is first and foremost," said the Nevada Democrat in an interview with HuffPost. "Then I would like to see another tier created, which is what my bill does."
Berkley's bill would give the unemployed an additional 20 weeks of benefits in states where the unemployment rate is above 10 percent. Nevada's unemployment rate is 14.4 percent -- highest in the nation.
Over the summer, Congress spent 50 days fighting over a reauthorization of the current four tiers of federally-funded jobless aid as Republicans and some Democrats objected to the deficit cost of the benefits. The reauthorization was ultimately approved, but only though November, at which time the fight will probably happen again. It won't be easy for Berkley and Sen. Debbie Stabenow (D-Mich.), who introduced a similar bill in the upper chamber, to win much support.
"It's very tough, but it's a whole lot tougher to be unemployed and to have rent to pay and food to put on the table for your kids to eat," said Berkley. "There's some sort of misconception here that if somehow you don't extend unemployment benefits, that poor people are going to disappear. They don't. They end up on welfare, they end up on food stamps, they end up homeless and they end up desperate, so the idea that they'll just go away is ludicrous. It doesn't happen."
Many Republicans (and some Democrats) have suggested that the extraordinary amount of aid has discouraged the unemployed from looking for work and worsened the unemployment situation, an idea that is very popular on the Wall Street Journal's editorial page even though it's not very true.
"I think that is the most insulting and absurd statement that they could possibly make and how insensitive for somebody to be bringing home a six-figure paycheck and begrudging those who have not enough money to keep their head above water," said Berkley. "I think maybe they ought to talk to some of these unemployed people before they pass judgment like that.

Popular in the Community