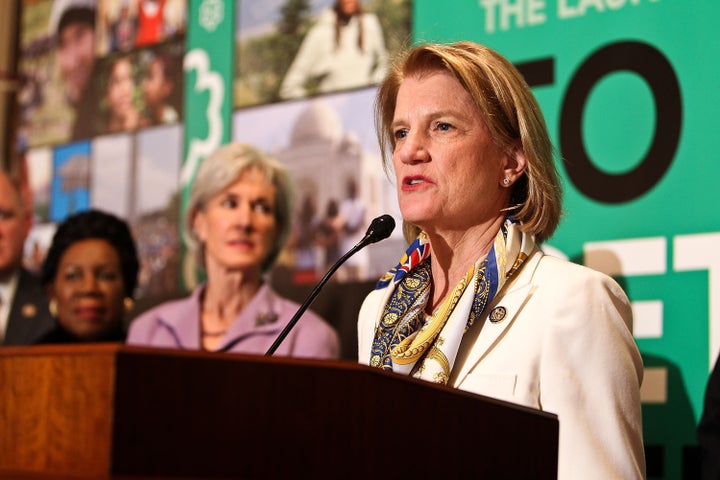 WASHINGTON -- The Club for Growth is already pushing the 2014 GOP field in as conservative a direction as possible, questioning the Senate candidacy of Rep. Shelley Moore Capito (R-W.V.), who announced Monday that she will challenge Sen. Jay Rockefeller (D-W.V.).
In a statement on Monday morning, Club for Growth president Chris Chocola pointed to the 2012 losses of Senate candidates who were backed by the GOP establishment and therefore did not face a competitive primary challenge.
"Her candidacy will undoubtedly be cheered by the GOP establishment, and dire warnings will be issued against any 'divisive' primary challenges, lest other candidates hurt Capito's chances of winning," Chocola said. "The problem is that Congresswoman Capito's record looks a whole lot like the establishment candidates who lost this year."
"Congresswoman Capito has a long record of support of bailouts, pork, and bigger government," he added. "She voted to bail out Fannie Mae and Freddie Mac, for massive expansions of government-run health insurance, giveaways to big labor, and repeatedly voted to continue funding for wasteful earmarks like an Exploratorium in San Francisco and an Aquarium in South Carolina. That's not the formula for GOP success in U.S. Senate races."
The Club for Growth has jumped into GOP primary races, backing fiscally conservative candidates such as Sens.-elect Ted Cruz (R-Texas) and Jeff Flake (R-Ariz.), as well as Indiana's Richard Mourdock -- who won the primary against Sen. Richard Lugar (R-Ind.) but lost the general election.
Chocola's statement on Monday indicates that the group may jump in and back a challenger to Capito, who is known as a more moderate member.
The congresswoman's office did not return a request for comment.
"[M]y total focus right now is on the national budget situation and the fight for West Virginia families -- making sure the very wealthy finally start paying their fair share again, for the first time in decades, rebuilding a strong middle class, and creating real opportunity for those who are still struggling," he said.
Many high-profile Republicans have said the party's losses mean the GOP needs to recruit better candidates for the next election cycle.
"We've got to be disciplined as candidates and talk about federal issues in terms of policy," said Sen. Jim DeMint (R-S.C.), whose stated goal is also to make his party's contingent in the Senate more conservative.
Before You Go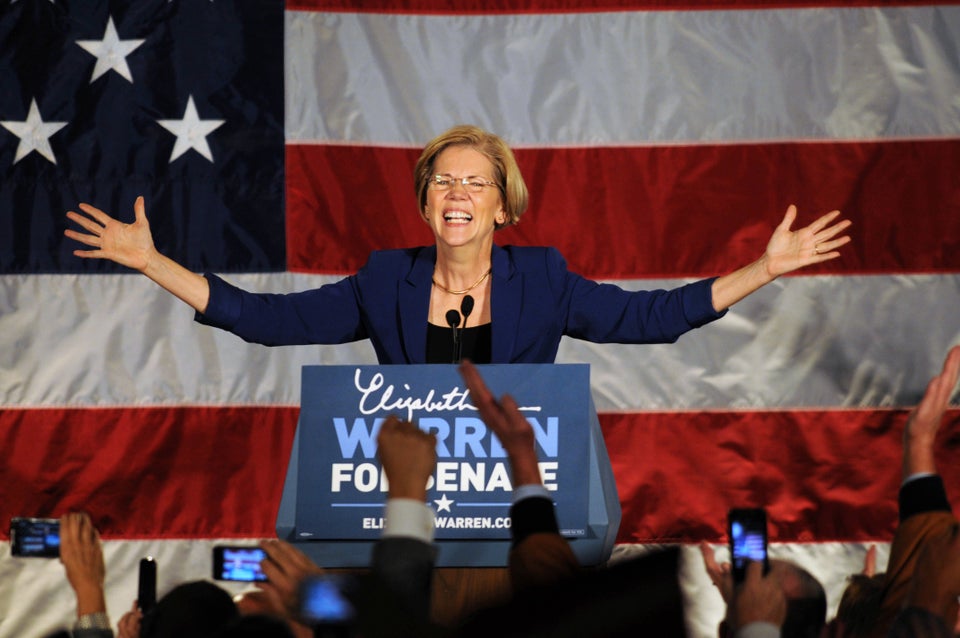 Women In The U.S. Senate
Popular in the Community