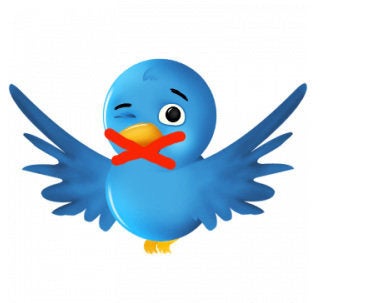 A mother's update on Twitter shortly after her two-year-old son's accident has sparked controversy online over the limits of sharing information over the web.
Two-year-old Bryson Ross died in the family's swimming pool Monday. Mother Shellie Ross posted on Twitter.com about his accident a half-hour after she called paramedics -- and then was attacked by strangers nationwide in follow-up tweets and blogs for doing so.
Although Ross's Tweets concerning her toddler's accident have since been removed from her Twitter feed, Florida Today reports on the sequence of updates the mother posted immediately before and after her son's drowning:

At 5:22 p.m. Monday, she tweeted about the rare fog that rolled over Brevard County as she worked in her chicken coop.

According to 9-1-1 records, a phone call from Ross came in at 5:38 p.m. that she had found her son at the bottom of their screened-in swimming pool.

She posted a tweet at 6:12 p.m.: "Please pray like never before, my 2 yr old fell in the pool."
Several hours later, at 11:08 PM Ross Tweeted the following, with a link to a photo that has since been removed:
Bloggers and Twitter users have responded with both support and criticism.
Madison McGraw wrote a post on her blog chastising Ross's decision to Tweet:
Anyone that has ever spent any time on Twitter knows that answering replies and sending out messages can literally eat up your time...a ten minute check of Twitter can turn into hours.

Perhaps if Mrs. Ross had spent less time Tweeting and more time playing with her son, this would not have happened.
Twitter user @jalynsandoval Tweeted this response to Ross's loss, "military_mom 's fault for not keeping an eye on her son while he was next to the pool. she was to busy with twitter i guess. RIP kid," to which Ross replied,
@jalynsandoval you are an ass, I was outside w/him and it took 2 sec for him to slip away, I hope U never feel this pain u ass

Friends of Ross have come to her defense, Florida Today notes, calling her a "devoted" and "fantastic" mother.
Ross's Twitter incident recalls another Twitter controversy in which Penelope Trunk Tweeted about having a miscarriage during a board meeting. Her message read:
I'm in a board meeting. Having a miscarriage. Thank goodness, because there's a f*****-up 3-week hoop-jump to have an abortion in Wisconsin.
What do you think -- overshare or acceptable? Where should Twitterers draw the line?
Related
Popular in the Community