 Shellie Zimmerman will most likely not press charges against husband George Zimmerman, Lake Mary Police Chief Steve Bracknell told The Huffington Post. He added that, at this juncture, his Florida police department does not believe it has a strong enough case to pursue domestic violence charges against the acquitted killer of Trayvon Martin.
Upon the officers' arrival, Zimmerman was detained in one of the police vehicles as the officers took statements from Shellie Zimmerman and her family, according to Bracknell.
Bracknell also stated that initially Shellie Zimmerman told officers that she had seen her husband touching his gun, but that she later told police she never actually saw the gun. The police chief said that, based on his understanding of Shellie Zimmerman's intentions, she will not be pressing charges at this time.
George Zimmerman could, however, face charges involving violations of Florida's domestic violence laws. The Lake Mary Police Department is currently working with the Seminole County State Attorney's office to see if they have a strong enough case to pursue such charges, but according to Bracknell, "We simply do not have a case at this juncture."
UPDATE: 11:07 p.m. -- According to an Associated Press report, Lake Mary police spokesman Zach Hudson said officers on Monday "didn't find anything that indicated he [Zimmerman] had a gun on his person."
Before You Go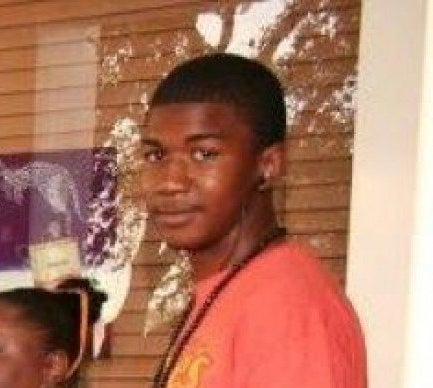 Trayvon Martin Timeline
Popular in the Community