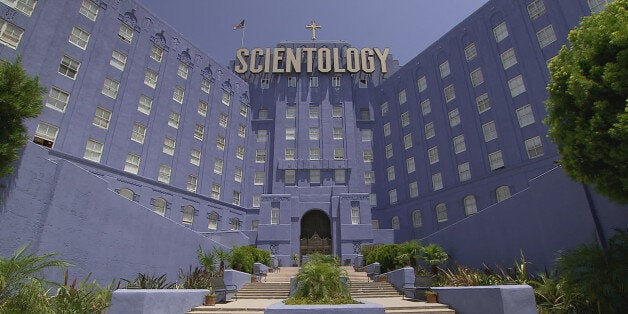 Miscavige is the wife of the Church's current leader, David Miscavige, and member of the Church's Sea Organization (Sea Org). According to Lawrence Wright's book on which Gibney's film is based, she disappeared in June 2006 and has not been seen publicly since August 2007.
Per Wright and journalist Tony Ortega, while David Miscavige was away in 2006, Shelly Miscavige appointed positions in the Chuch's Org Board. It was a task her husband had been struggling with and had reportedly thrown "maddening and relentless" tirades about. In Going Clear, Wright revealed that when David Miscavige returned home, Shelly's mood had noticeably changed, according to her brother-in-law, John Brousseau. Soon after she disappeared from public view.
Actress and former Scientologist Leah Remini drew the most public attention to Miscavige's whereabouts when she took action and questioned the Church. According to former Sea Org member Mike Rinder, Remini asked about Miscavige at Tom Cruise and Katie Holmes' 2006 wedding. Remini was reportedly scolded for her question, and was later "put through interrogations and blacklisted within the church," according to the New York Post. (Reps for Remini said the actress was not available to comment.)
The LAPD did not comment to Wright about Miscavige's whereabouts.
While Wright reported on Shelly Miscavige's disappearance in his book, it is not mentioned in Gibney's documentary. At a press screening of the film last week, the director addressed the omission saying, "The Shelly Miscavige story, had we profiled different kinds of people, might have made it into the final film." Although Gibney had hours of extra footage that he ended up cutting -- which he said he would ideally like to release with HBO in the future -- the director told Business Insider that none of the filmed material involved the Church leader's wife.
Ortega echoed this to The Huffington Post over email on Monday, writing that he believes Shelly Miscavige was left out of the film so viewers could walk away with two important questions: "Why does Scientology still have tax exempt status, and how can Tom Cruise remain silent?"
The journalist, whose reporting has broken news and revealed details about Miscavige's possible location, added that even if she were found, he doesn't believe she'd willingly leave the Church. "Her story would take a considerable amount of time to tell, and ultimately, does she really want to be rescued? I'm doubtful about that."
While Miscavige's whereabouts are still a public mystery, Brousseau had told Ortega that she's been at the secretive Church of Spiritual Technology headquarters in Hemet, California. Sources have told Ortega that she is working there, archiving Hubbard's printed words on steel plates.
In an email to The Huffington Post on Tuesday, a representative for the Church of Scientology said that claims about Shelly Miscavige's disappearance are false and that "the notion that Mrs. Miscavige is being held against her will is a conspiracy theory."
The Church's statement continued saying, "Mrs. Miscavige's whereabouts and well-being were confirmed, despite the calculated harassment she suffered by those who knowingly made false reports to law enforcement to the contrary. The attempt to malign Mr. and Mrs. Miscavige is ill intended and the reason this false allegation isn't in the film is because the story is entirely false, defamatory and without merit." The email directed readers to a Reuters story about the missing person report.
"The only reason the claims about her are not in the film is because we communicated to Alex Gibney that these claims were provably false," the statement concluded.
"Going Clear: Scientology and the Prison on Belief" is available on HBO Go.
This piece has been updated to included comment from the Church of Scientology.
Popular in the Community