Every week, Shannon Johnstone goes to the local animal shelter to photograph a dog in need of a new home. The dogs she picks up have been homeless for at least two weeks and face euthanasia if they can't find a new family, so she takes them for a car ride, lets them frolic around the local landfill for a few hours and then takes their portraits.
Hopefully, someone looking for a new pooch will see her photos and rush over to fill out some adoption forms. But inevitably, the landfill serves as a macabre backdrop to her work -- many of these perfectly lovable animals will end up buried beneath the grass.
(Story continues after photos.)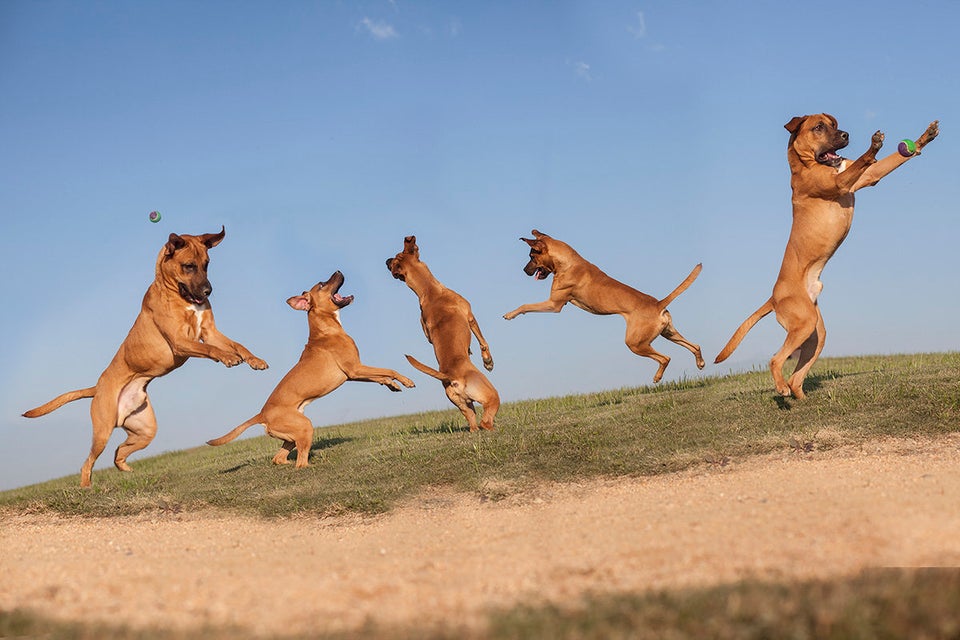 Landfill Dogs by Shannon Johnstone
"My goal is to offer an individual face to the souls that are lost because of animal overpopulation, and give these animals one last chance," her artist statement reads. "This project will continue for one year, so that we can see the landscape change while the constant stream of dogs remains the same.
"However, this landscape offers a metaphor of hope. It is a place of trash that has been transformed into a place of beauty. I hope the viewer also sees the beauty in these homeless, unloved creatures."
Popular in the Community