How could photos of cute dogs swimming get any better?
When they're shelter dogs learning pool safety, duh.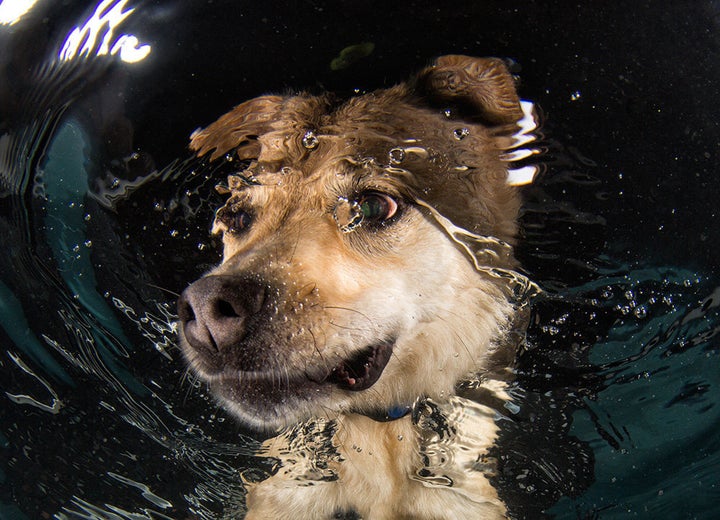 TV network Z Living took their own photos of the lesson to promote Casteel's new show, "Finding Fido,"  which focuses on "matchmaking" people with adoptable dogs. Though Casteel does swim with dogs on the show, this particular lesson isn't featured in the series.
Casteel, who has been photographing pets since around 2007, rocketed to fame in 2012, when his captivating shots of dogs swimming underwater went viral online. Through taking photos of dogs in the water, Casteel came to realize that though most dogs instinctively know how to "doggie paddle" when they get in the water, many canines still need some instruction in water safety. In particular, dogs can be confused by swimming pools, since they're more difficult to exit than say, a lake.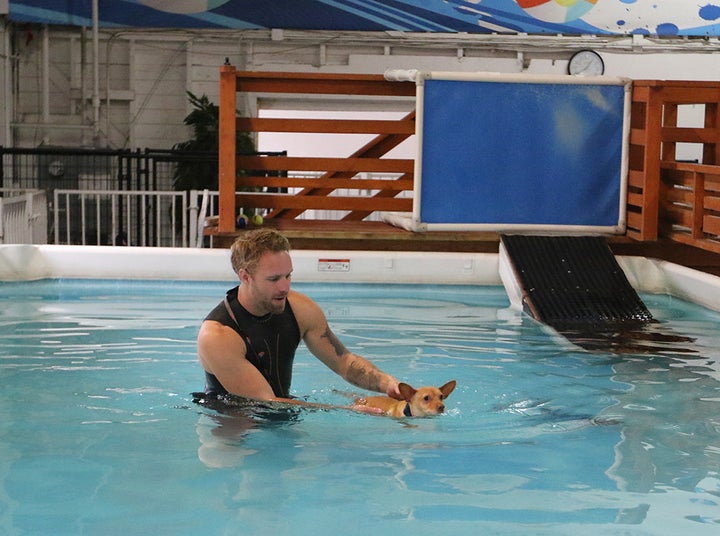 "The dog has to understand that it's not a natural body of water," Casteel told The Huffington Post. "They see a pool and they don't get it … they can't just swim to the side and get out. They have to find the exit."
Casteel also works with dogs who may not be used to swimming to get them more comfortable with the water.
"I love to see when a dog makes that transition, from 'What's going on?' to, 'Hey, we're having fun,'" he said.
At his lesson for spcaLA, he also enlisted the help of Ricochet, an acclaimed surfing therapy dog. Ricochet's calm and confident nature made her the perfect "role model" for dogs who might have felt a bit bewildered by the water at first, Casteel said.
Three of the dogs who participated in the spcaLA swim lesson have already been adopted, but three of them — Cloud, Salem and Harrod — are still looking for homes. You can find more information about those dogs and spcaLA here.
NOTE: This post was updated to reflect the fact that this particular swimming lesson does not appear in "Finding Fido."
REAL LIFE. REAL NEWS. REAL VOICES.
Help us tell more of the stories that matter from voices that too often remain unheard.
BEFORE YOU GO
PHOTO GALLERY
Silly Beagles