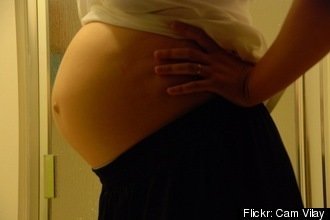 Bryan Anderson and Kathy Allen took a home in Salina, Kan., originally built in 1910, fixed it up, and are turning it into a shelter for pregnant and homeless women. Anderson and Allen already run other facilities helping the homeless and substance abusers, but after going to the funerals of three young mothers, wanted to make a place for pregnant women to be safe.
The new home will be dubbed Legacy House, and will house up to six pregnant women, and provide them with obstetrician and social services, as well as transportation and Head Start pre-school for the toddlers. Kathy Allen described it as "a safe place to live in a very unsafe world." She plans on being able to cover everything the new mothers will need: "from the crib the baby will sleep in to the formula the baby drinks."
The house had been abandoned for five years, and it was "kind of a scary place," according to Allen. "We knew it was a dope house, we could just never prove it." Now local volunteer groups have stepped up to make it livable, and the community is glad to see some rejuvenation in their neighborhood, especially after being featured in the local Salina Journal. Work is well underway, with plans of opening at the end of the year.
Allen and Anderson have another building that they will turn into a preschool center, and Allen envisions taking care of the kids from pre-birth until elementary school: "from the time the woman is pregnant to the time the children turns five, when they go to kindergarten, we're going to be able to help them," she said. This long-term child care is unheard of, according to Allen, and she has not been able to find anything like it: "I hope that by our trial and error we'll be a model for the country."
REAL LIFE. REAL NEWS. REAL VOICES.
Help us tell more of the stories that matter from voices that too often remain unheard.