Terry Lauerman is a cat hero.
The photos, taken by Safe Haven's founder, Elizabeth Feldhausen, hit internet like catnip, and Lauerman was quickly propelled into viral fame.
When asked by numerous news outlets how he felt about becoming an overnight celebrity, Lauerman expressed a simple desire for people to donate to the cage-free sanctuary — which rescues disabled cats that would be at risk of euthanasia at other facilities.
And, man, did people deliver.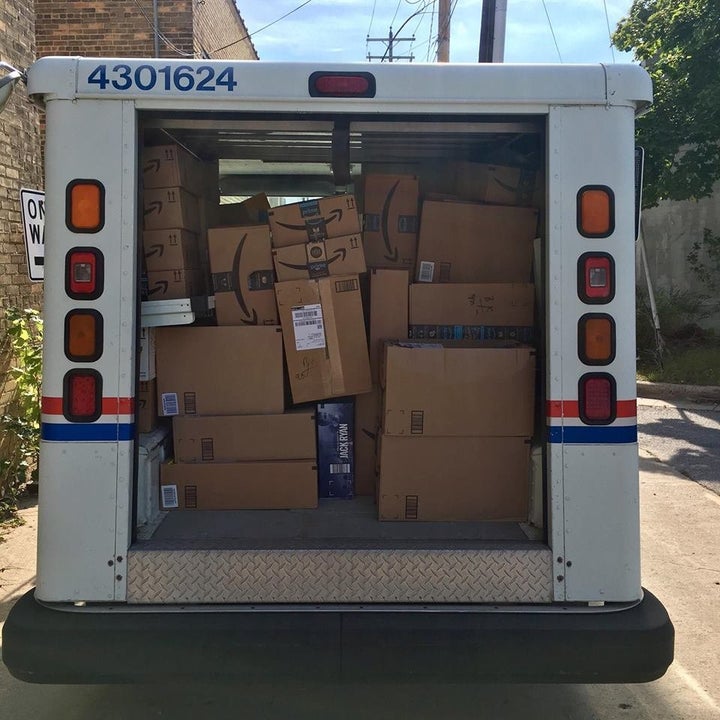 Feldhausen told HuffPost on Monday that the story of Lauerman has raised enough funds in donations to cover the shelter for a year.
"We did make more than our operating costs for last year," she said.
"Depending on the condition of the cats we take in, it could cover our costs for a year, or it could cover about 50 cats' surgeries."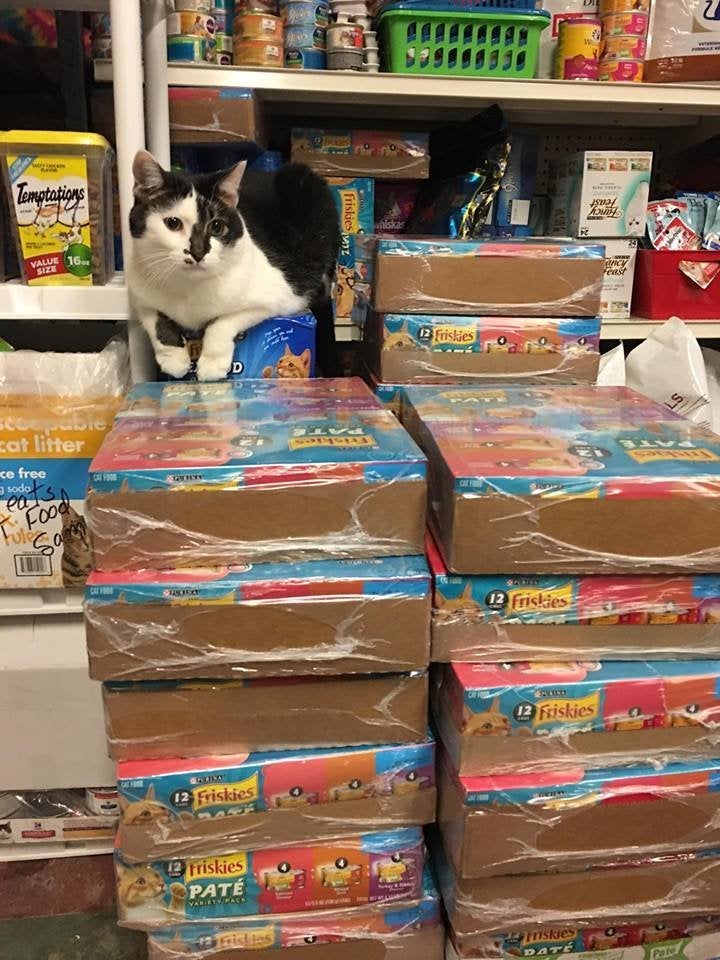 Feldhausen explained that because her facility takes in cats with disabilities, the costs for surgeries can range anywhere from $500 to $1,000.
"They're usually, like, amputations, eye removal surgeries. We had one cat who needed plastic surgery because his eyelid grew in inside-out," she explained.
Feldhausen decided to open a shelter for kitties in need because of a profound experience she had growing up. She rehabilitated her own cat after he had a stroke, even though vets told her to put him down. He ended up making a full recovery.
"I decided cats like that, that needed the extra time and money, needed a safe place to go," she said. "Most people can't afford it and don't have the time, and we can empathize with that."
Feldhausen refused to reveal the amount her facility has raised, saying that she is "waiting to announce the grand total" when Lauerman comes in for his next shift or, if he so chooses, on television.
"He's had several talk shows reach out," Feldhausen said. "So if he goes on one of those, we might do the reveal at that time."
As for Lauerman himself, Feldhausen says he seems slightly unaware of his newfound fame.
"I still don't think he really realizes how big of a deal this is," she said. "He just says he's happy with whatever makes money for the cats."
As for Feldhausen, she's dumbfounded by the post's success.
"I guess I'm still just shocked. I never thought my post would get this reaction," she said. "All the people who work here are making jokes about it. Like, 'Well, if we knew all we had to do was fall asleep, the last two years would've been a breeze.'"
Popular in the Community