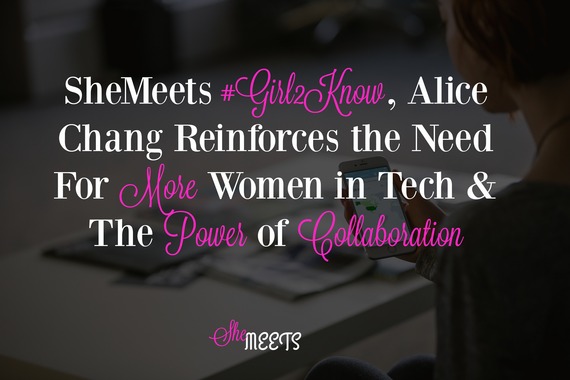 According to Forbes, Women in Technology is Good Everyone! Women worth knowing, like Alice Chang, CEO of YouCam Makeup certainly continues to prove them right. Alice Chang flew to New York to speak with me about the power of collaboration in business and how the right connections and indisputable brilliance has allowed her to break records.
As CEO of the most downloaded digital makeover app in the world, Alice Chang is on a mission to transform the way that we approach beauty. Simplifying beauty for the everyday woman by allowing her to get excited about beauty while getting introduced to the magic of technology. Only 18 other apps have exceeded 50 million downloads in the Google Play Store photography category, YouCam Makeup recently exceeded 200 million in Google Play alone.

YouCam Makeup reached over 200 million downloads on Google Play alone, in just over 18 months, making it the most downloaded digital makeover app in the world. The most successful products offer something unique, what do you offer?
YouCam Makeup is unique because it gives people the tools to express themselves with virtually any style and color of makeup, and then connects the virtual creations to real world beauty products. Our users get access to the most precise facial recognition software available, monthly new content and feature releases, and access to a multitude of "try-before-you-buy" makeup products. YouCam Makeup is more than just an app, as it is an essential component of the Perfect Corp. beauty suite including YouCam Perfect for selfie enhancement, YouCam Nails for nail art, and Beauty Circle the interactive social community. Perfect Corp. strives to provide not only amazing virtual makeup, but access to all things beauty through our apps.
Alice, you mentioned great collaborations with other brands and many more to come, do you think that your ability as a brand to collaborate has helped to propel the success of your brand? 6. Have you collaborated with beauty bloggers and influencers, is that something you plan to do in the future?
Collaboration is surely the key to any successful brand. Currently, we are working closely with many brands, makeup artists and beauty influencers to create fashionable looks that really helps us make the most of our advanced technologies. For example, we partnered with InStyle Magazine to bring makeup looks from Amy Adams, Emma Roberts, and with Modeliste Magazine to bring Zendaya Coleman and into YouCam Makeup for users to try on their own faces. By collaborating with leading creative minds and real branded products, we can translate makeup looks into the digital world in a natural and realistic way. Elizabeth Arden and Ardell have also recently become official partners.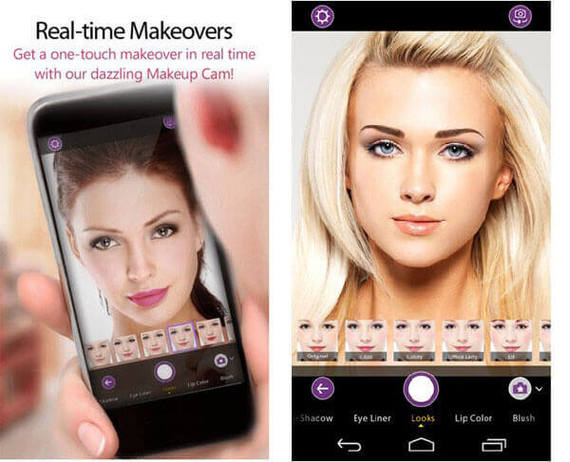 What advice can you offer our readers about collaboration in business?
Collaboration is really about seeing the big picture and understanding that your firm is part of a greater whole. When we collaborate with a new partner, whether it is a brand, publications or designer, our team is always thinking in terms of how that partner benefits. It's really the key to winning long term success by creating a win-win. In addition, a culture of collaboration fosters a culture of non-stop learning. Perfect Corp. has become a true learning organization continuously adapting to new challenges and expanding our capacity to innovate.
What was the inspiration behind YouCam Makeup?
When I go to purchase makeup, I'm always faced with questions like, "Will this color look good on me? Will that lipstick match my skin tone?" All women know the frustration and hassle of sampling makeup to find the right product. YouCam Makeup was created to remove barriers and difficulties of makeup product testing. Right in the palm of your hand, YouCam Makeup gives you a full variety of colors and styles that we could never access before. Additionally, YouCam Makeup was created as part of an interactive platform that enables consumers to discover, try, buy and engage together about beauty and fashion products via mobile devices. With this goal in mind, we aspired to connect users and beauty brands with technology to allow customers to become more intimately involved with the makeup products and brands they love.
Thanks to the growing popularity of bloggers and other social media influencers, there is a growing passion for the need to understand beauty, with everyone wanting to learn how to apply makeup the right way, is this a demographic that you are targeting?
Absolutely. The rise of social media and bloggers speaks to the preference to connect with real "unbiased" people when it comes to makeup and beauty. People really value the recommendation and tutorials from bloggers and vloggers. We see YouCam Makeup as just the beginning of a new age of beauty in which consumers now have complete control over mastering techniques and finding the best products. The social complement to our apps Beauty Circle was created to be the daily guide that brings together consumers, beauty brands and media in a one-stop destination for the modern woman to create and express her own beauty identity. Beauty Circle has quickly grown to become an active community where users can access real daily style news to tutorials and virtual makeup looks, and exchange ideas about beauty and fashion. We empower users to discover and refine their personal style, and share their own ideas and creations.
How does YouCam Makeup simplify makeup for the everyday woman?
Finding the right products, brands, and colors can be very intimidating with the constantly growing plethora of options on the market. YouCam Makeup provides the everyday woman a free and easy way to test out styles, colors and more from their favorite brands before committing to the purchase in a truly individualized experience. YouCam Makeup takes the guesswork and stress out of finding beauty solutions, making beauty and makeup more fun and enjoyable instead of a chore.
Describe the Perfect Corp work culture in 3 words?
Collaborative. Pioneering. Bold.
As founder and CEO, what are some of the ways that you keep your team motivated and excited?
Every accomplishment both large and small is truly a team effort, and when we achieve end user and market approval, it's truly the team who is rewarded. I work closely with the entire team to make sure we deliver the best experience and achieve our goals. I stay highly involved with the process across product design, marketing campaigns or even responding directly to customer feedback. I encourage everyone at Perfect Corp. to share ideas and challenge the status quo. At the same time, I am continually share news and achievements with everyone in real-time. We also have a weekly in-person lunch as a team to share excitement and discuss market trends. It's really important that Perfect Corp. maintains open communication to share opinions and feedback for continuous improvement.
You have already broken records, where do you see YouCam Makeup in 10 years?
We envision YouCam Makeup as the only tool you will need on your smartphone, even replacing the camera and mirror. When you think of beauty and fashion, you will think of YouCam Makeup as the go-to place for everything you need from makeup product information and testing to fashion magazine content and video tutorials. I imagine that we will harness the technological advances to bring about even more remarkable products such as virtual trying out clothing that mirrors real life. We believe that with our beauty apps, the diversity of personal expression is accessible to everyone with a mobile device. Looking and feeling beautiful will no longer by predefined by brands or magazines alone. Rather, I see users engaging more closely in the process of discovering and sharing their own perceptions of beauty.
Calling all HuffPost superfans!
Sign up for membership to become a founding member and help shape HuffPost's next chapter