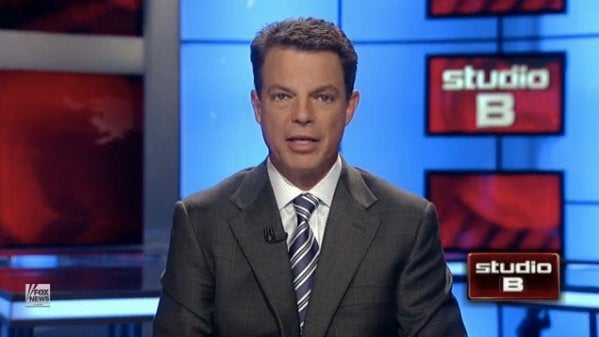 Shep Smith once again heavily criticized American foreign policy on Friday's "Studio B."
Smith has repeatedly accused the U.S. government of lying about its involvement in several Middle East conflicts, and he called the killing of Osama bin Laden "illegal."
On Friday, Smith was speaking to former U.S. Ambassador to NATO Kurt Volker.
"We've got Afghanistan, which seems to be war without end," he said. "We've got Iraq, which is clearly war without end. We have our third 'not war' now in Libya, we have our fourth not even yet war in Syria, yet we're there...aren't there limits?"
Volker said that the U.S. should consider the conflicts in the Middle East as its own fights, since what happens there will impact America.
"Are we really playing by the rules here?" Smith asked. "It's not as if Congress has been involved in any of these decisions. It's not as if the American people are behind any of these decisions. It seems to be just happening, and blowing hundreds and hundreds of hundreds of millions of dollars that we don't have."
He then repeated his view that the U.S. is lying about both the scope of its role and its intentions in Libya:
"Think of it. We're dropping bombs. Our people are there. We're saying we're not at war. We're clearly trying to take out Gaddafi's command and control. Congress is not involved. They're trying to convince us that we're there to protect civilians. But the facts say otherwise. Our not-war approaching a billion dollars by the month of September. But it's not a war and we haven't taken sides."
Popular in the Community