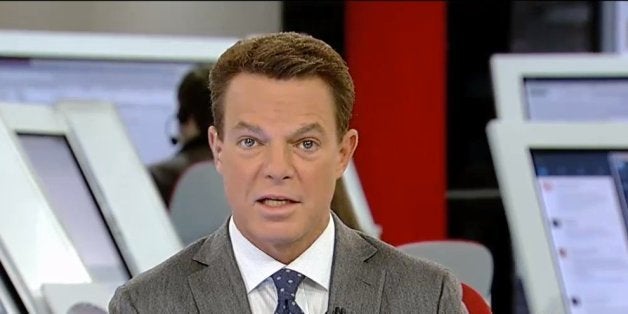 Shepard Smith wanted viewers to know what happened in the newly released ISIS video, which appears to show Jordanian fighter pilot Lt. Muath al-Kaseasbeh being burned alive by the Islamic State group.
He just didn't want them to have to watch the actual video to understand.
The Fox News host took a very interesting approach to reporting on the video Tuesday afternoon. Rather than showing the video or sharing images, Smith said that he took detailed notes and would provide a descriptive breakdown of what happened so that viewers "can get the information" they want.
"I'm going to tell you about [the video], all of it, every bit of it," Smith said. "I watched it over the last hour, not because I wanted to. I absolutely did not. I watched it because I felt like those of you who want to know what's on it, but don't want to watch it or be subjected to some sort of gruesome descriptive adjectives, can get the information.
"If you don't want to know about it, I suggest you mute the TV for about the next five or six minutes," Smith warned viewers.
The anchor then continued to provide a more than 10-minute, thorough account of the video from "start to finish." An emotional Smith appeared visibly distraught while describing the horrific moment the pilot caught fire.
"It was a video of the burning alive of a human being," he concluded. "A ratcheting up of the rhetoric."
WARNING: The video below contains a graphic description of a new clip that appears to show the murder of a Jordanian fighter pilot.
Popular in the Community