Shep Smith launched into an extraordinary rant about Newt Gingrich on his Wednesday show.
"Wow, well I'm exhausted," Smith remarked as Gingrich finished. Then speaking to viewers, he said, "And, just to guess here — I'm not one who normally guesses at things. After all, we have to live by a set of facts – but I'm guessing both of you are exhausted as well. The two of you who stayed with us."
"I feel like I've just been transported to another world here," he said to guest Ed Rollins.
Smith then turned to reporter Carl Cameron. "I don't know anyone on his side of the aisle who can stand him anymore," he said.
He recalled a conversation he had with Gingrich just before he launched his run for the presidency.
"I thought then he was delusional, and now I'm sure," he said.
Smith was also dismayed by Mitt Romney's statement about Gingrich's departure. Romney said that he and his wife were "proud" to call the Gingrichs "friends" and looked forward to working with them.
"Politics is weird and creepy, and now I know lacks even the loosest attachment to anything like reality," Smith concluded.
His tirade is all the more noteworthy because Gingrich was a longtime contributor to Fox News. The network suspended its arrangement with Gingrich when it became apparent that he was considering a presidential run. More recently, Gingrich tore into Fox News alleging that its coverage favored Mitt Romney. CEO Roger Ailes fired back saying that Gingrich "knows he isn't going to get to come back to Fox News."
Before You Go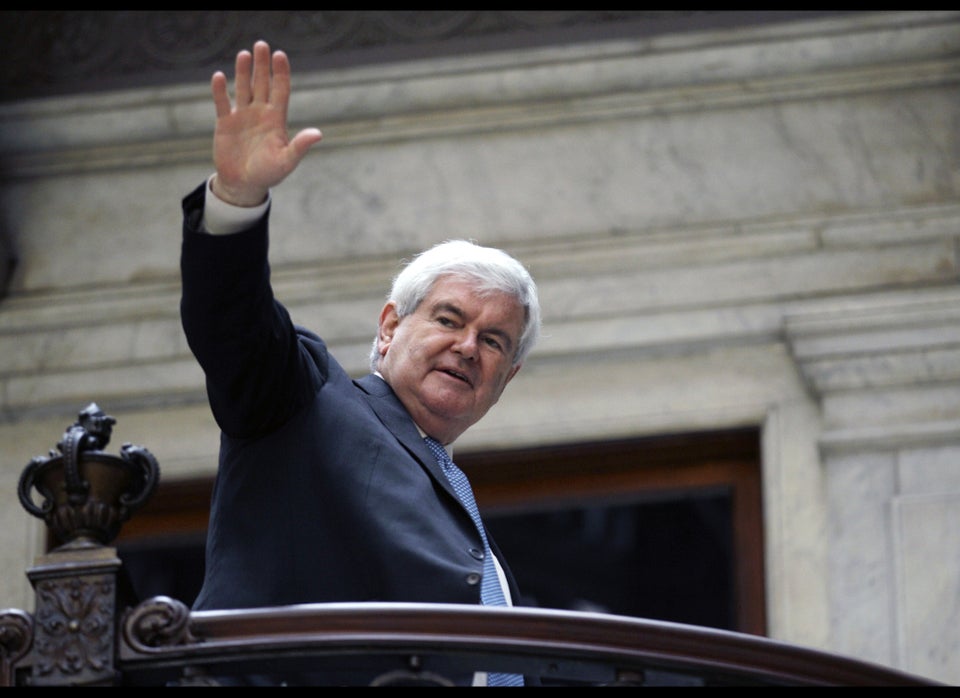 Newt Gingrich's Campaign
Popular in the Community