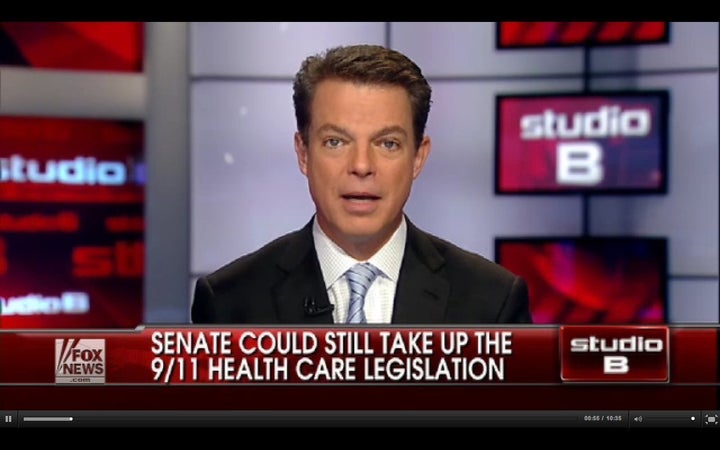 Fox News' Shep Smith shamed Republicans holding up a bill to help the first responders to the September 11th tragedy Monday on "Studio B."
Smith hosted Democratic Senator Kirsten Gillibrand and discussed the possibility of a "Christmas miracle" — that is, the Senate taking up the legislation before its recess.
After wishing Gillibrand luck and playing video of Republican Senator Jon Kyl expressing skepticism over the bill, Smith then called out Republican senators by name for either declining to appear on the program or for ignoring his request.
"We called a lot of Republicans today who are in office at the moment, these are the ones who told us no: Senators Alexander, Barrasso, Cornyn, Crapo, DeMint, Enzi, Grassley, Kyl, McConnell, Sessions, Bacchus, Gregg and Inhofe. No response from: Bunning, Coburn, Ensign, Graham, Hatch and McCain. I'm not really surprised," Smith said.
Related
Popular in the Community