"It's crazy what we're watching every day. It's absolutely crazy," Smith said, summing up the Thursday face-off. "He keeps repeating ridiculous, throwaway lines that are not true at all and sort of avoiding this issue of Russia as if we're some kind of fools for asking the question. Really?!"
Smith implored the president to actually answer questions from reporters rather than openly undermine the media.
"Your opposition was hacked and the Russians were responsible for it, and your people were on the phone with Russia on the same day it's happening, and we're fools for asking the questions? No, sir, we're not fools for asking the questions, and we demand to know the answer to this question. You owe this to the American people," Smith said.
He acknowledged that Trump's supporters, who joined in the candidate's taunting of the media during campaign rallies, "will support you either way."
But "we have a right to know. You call us fake news and put us down like children for asking these questions on behalf of the American people," Smith said. "The people deserve that answer, at very least," he added.
"The press has become so dishonest that if we don't talk about it, we are doing a tremendous disservice to the American people, a tremendous disservice," Trump said. "We have to talk about it. We have to find out what's going on because the press, honestly, is out of control. The level of dishonesty is out of control."
"I was given that information," Trump said. "I don't know. I was just given it. We had a very, very big margin."
Alexander asked whether Americans should trust the president "when you accuse the information they receive of being fake, when you provide information that's not accurate." Trump would not say.
Related
Before You Go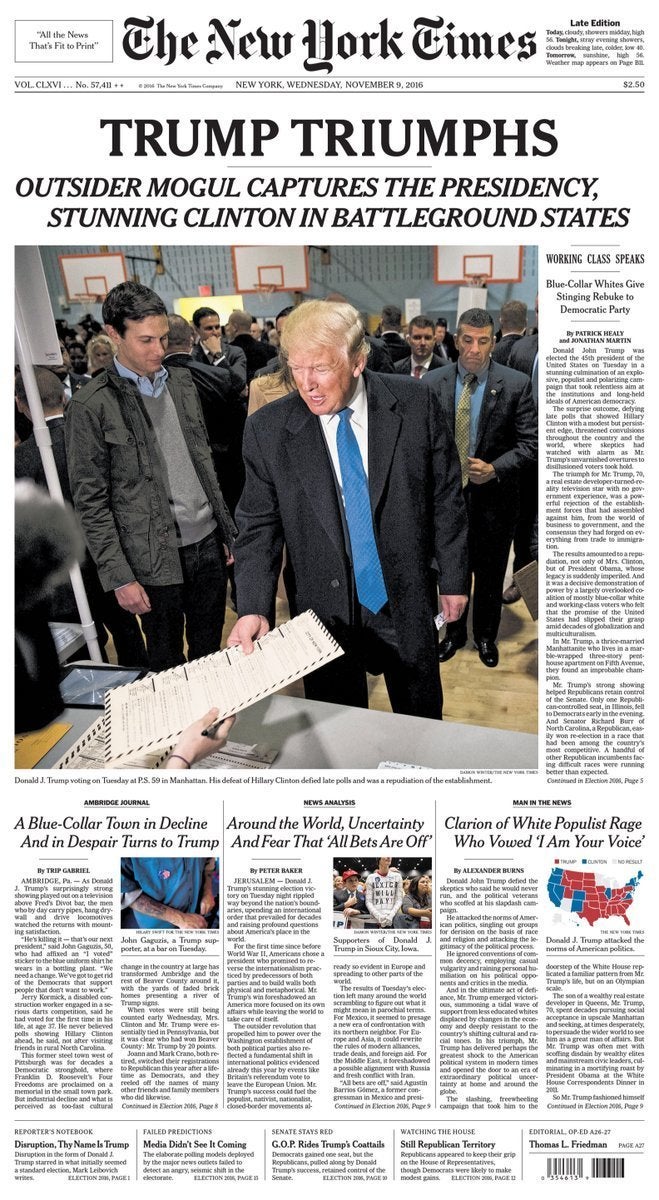 Newspapers React To President Trump
Popular in the Community