Street artist extraordinaire Shepard Fairey has issued a response to the ongoing protests in Turkey.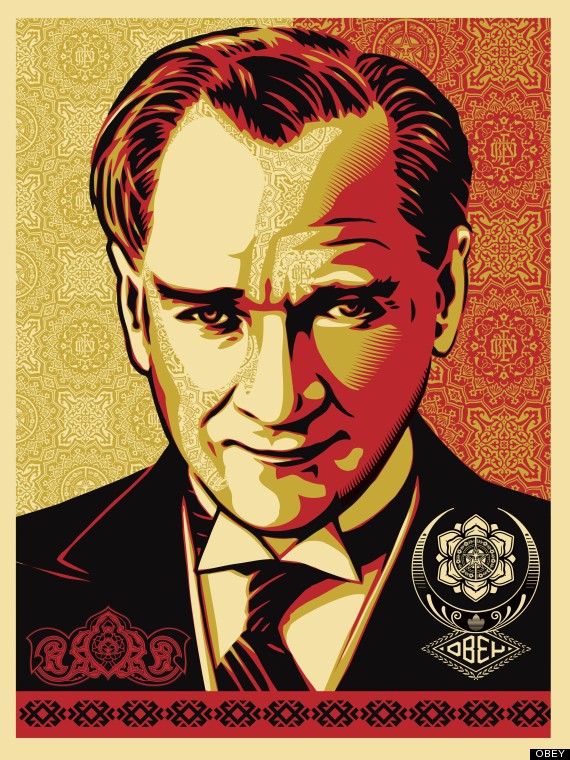 The graphic designer released a portrait of the former Turkish leader, Mustafa Kemal Ataturk, on his OBEY Giant website, expressing his support for the country's peaceful demonstrators. The image of Turkey's first president, crafted in Fairey's signature, ornamental style, was created by the artist several years ago but has been posted online as a free, downloadable artwork this week, accompanied by the following message:
"A few years ago I made an image of Ataturk at the request of a Turkish friend. Ataturk was a champion of Turkish Democracy and secular government. I am offering a free download of my Ataturk image as a symbol of democracy and free speech."
Fairey goes on to explain, in his opinion, the state of affairs plaguing Turkey now. "The overall issue is that the current Prime Minister Recep Tayyip Erdogan and his government have come too far towards authoritarianism, dictatorship and fascism, and farther away from Ataturk's founding and modern society's democratic and secular principles," he wrote on his blog.
Related
Before You Go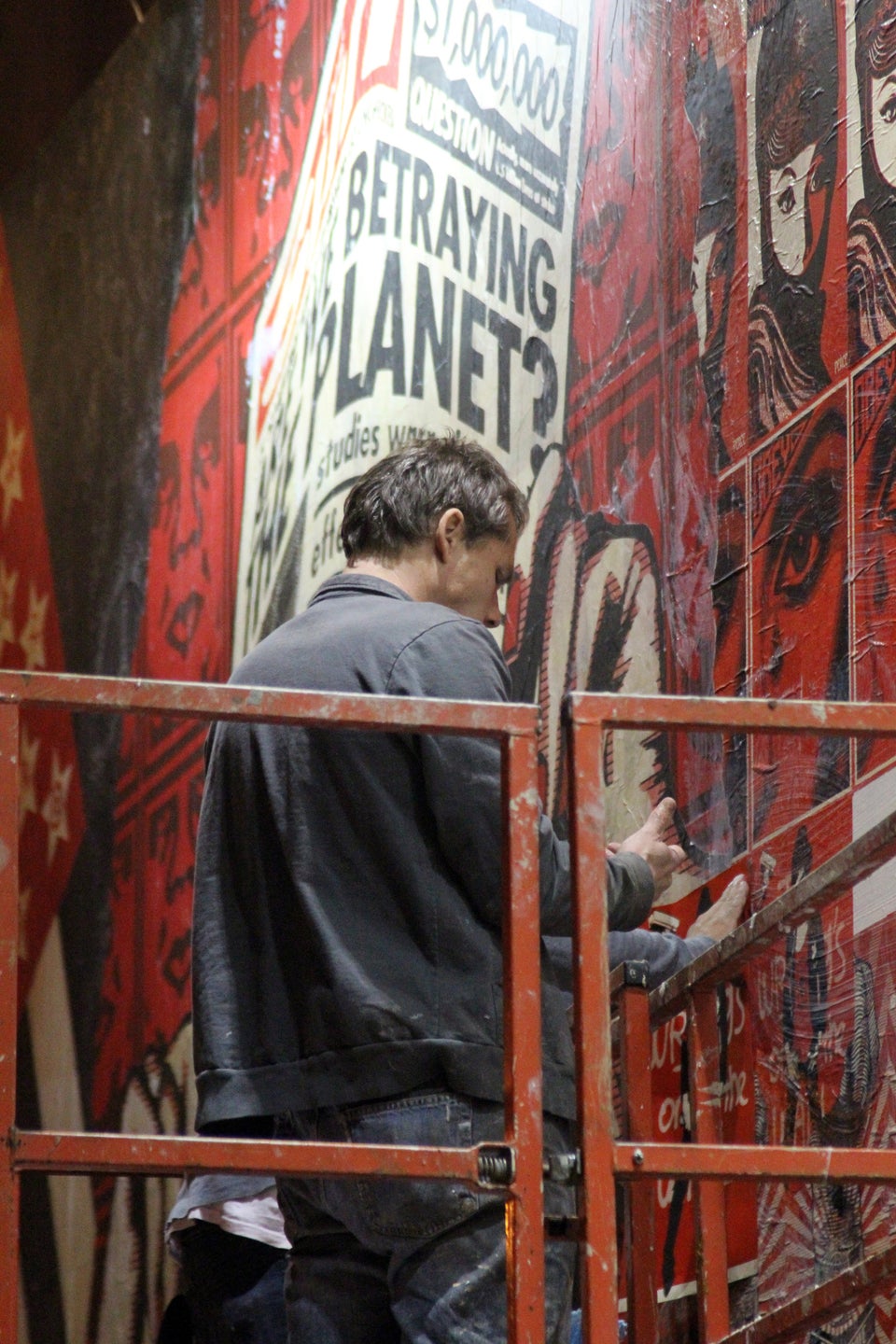 Shepard Fairey
Popular in the Community