"DAMAGED" : SHEPARD FAIREY'S LARGEST-EVER SOLO EXHIBITION : DOWNTOWN LOS ANGELES
Library Street Collective's show of Shepard Fairey's work — 1667 N Main Street, CA 90012.
NOVEMBER 11 - DECEMBER 17, 2017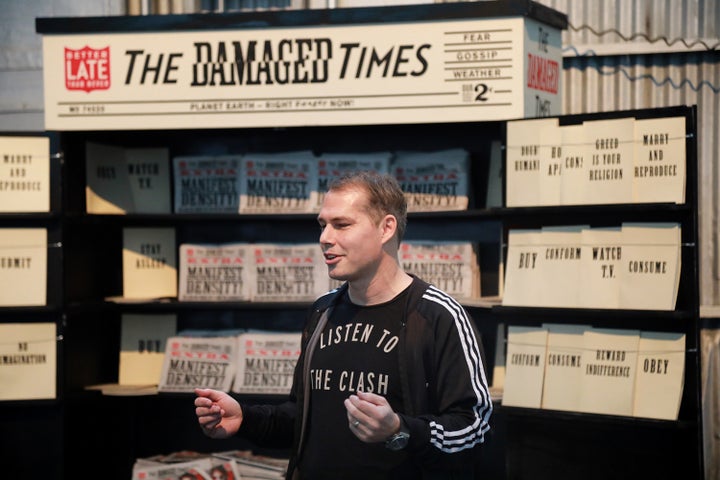 Imagine the possibilities - Fairey/Cuban - Fairey/Sanders - Fairey/Warner - Fairey/Obama in 2020. Many of you laugh, but no one is laughing at the current state of the nation. The last few election cycles proved that both sides no longer wanted the 'establishment.' However, most of the art world mourns and gnashes their teeth at the current White House leadership. Fairey says "Damaged" was inspired by a 1981 Black Flack album of the same name. Its possible that much of the bourgeois class of the art world feels the same angst it did in the 80's. The environment, xenophobia, class warfare, mutually assured destruction, and racial bias. These, among many more, are the prescient issues in Fairey's exhibition. Fairey wants people "just to think about things." He is definitely concerned.
Is Fairey Presidential? That's for the voters to decide. What I do know is that Fairey's "Damaged" is just a start for many more exciting things to come. (So I hear). It will draw many for sure.
Then it will be asked "Where were you when Shepard Fairey became President of the United States?"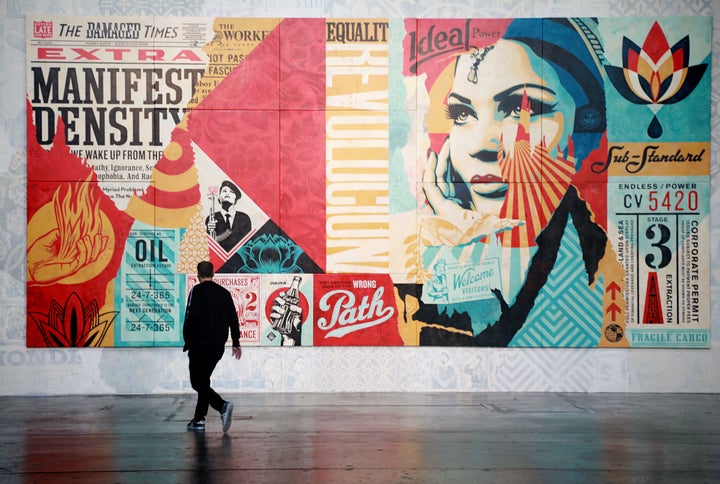 Library Street Collective, Shepard Fairey's Detroit-based gallery, invited members of the media to attend a preview of Fairey's first large-scale exhibition in his hometown of Los Angeles in nearly 10 years. "The show, staged in an industrial space in Downtown Los Angeles, will feature approximately 200 works ranging from never-before-seen paintings, large-scale sculptures, interactive installations, etchings, retired stencils, editions on wood and metal, to a display of various do-it-yourself tools of empowerment, including a printed newspaper titled "The Damaged Times"..
A media preview for "Damaged", Library Street Collective's show of Shepard Fairey's work — took place on Friday, November 10 at 11am in Downtown LA at 1667 N Main Street, CA 90012. Shepard Fairey welcomed the media at 11am and hosted a brief walk-through. Library Street Collective principals in attendance included, Co-Founders, Anthony Curis and JJ Curis, and Director, Sara Nickleson. Principals in attendance from OBEY GIANT ART, Shepard Fairey's LA-based studio, was represented by Art Manager, Dan Flores.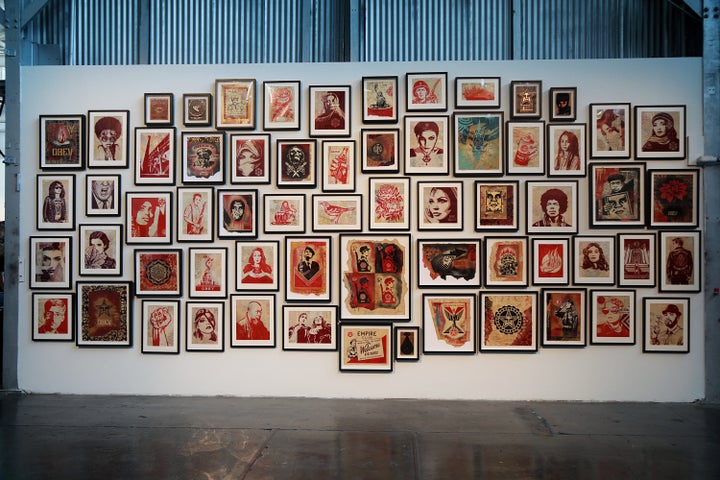 Library Street Collective is "thrilled to announce an upcoming LA exhibition with artist/activist Shepard Fairey in his most ambitious show to date, aptly titled DAMAGED. It's been nearly 10 years since Fairey's last solo exhibition in his hometown of Los Angeles and the iconic HOPE imagery he created for then Presidential candidate Barack Obama. In this unprecedented political climate, Fairey's message has changed from hope to purpose: "DAMAGED is an honest diagnosis, but diagnosis is the first step to recognizing and solving problems. I definitely think that art can be part of the solution because it can inspire people to look at an issue they might otherwise ignore or reject."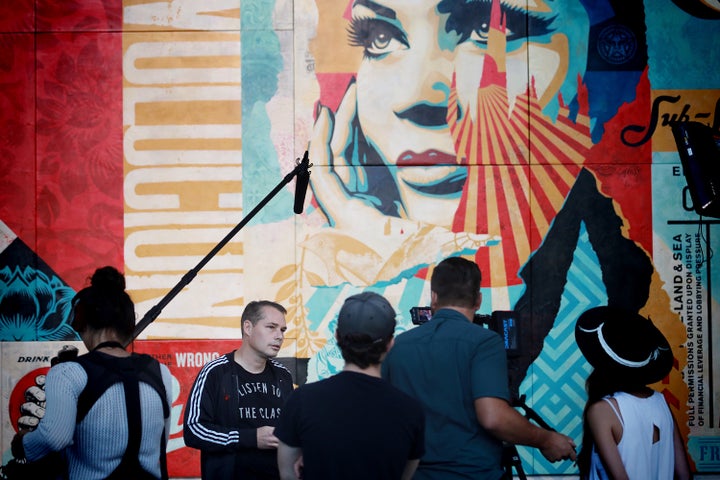 LSC continues "Of late, Fairey has shifted more towards making artwork based on critical issues and less on distinct figures as he has in the past. DAMAGED still contains the portraits we know and love, but the people he illustrates are representative of diverse Americans most affected by current policies and social issues, rather than recognizable personas of prominence. Advocacy is something the artist has always encouraged through his artmaking and his many social, political and humanitarian platforms: "When greed and indifference are the status quo, it's time for conversation."
DAMAGED also takes aim at another hindrance to reformative communication: social media. For what should be the most meaningful platform for important discussion ever created, discourse has fallen secondary to self-indulgence and celebrity: "Even prior to the election, I've been troubled by the social media mentality of 'construct your own reality' in superficial terms, at least. The internet and social media are valuable for democratization, but as Marshall McLuhan warned with his—"the medium is the message"—the rapid pace and temporary nature of social media can lead to throwaway approaches from the consumer and the creator..."
Library Street Collective owner Anthony Curis has worked with Fairey on past exhibitions and murals in Detroit, as well as held an event for the artist's Make America Smart Again campaign leading up to the election. The gallery is heartened by the artist's activism and unique place in the art world: "For Shepard, the goal has always been to reach as many people as possible, whether by walking down the street and coming across a mural or sticker; scrolling through social media; or taking home a print, edition, or original painting. Fairey's work is ubiquitous because the ideas it communicates are severely lacking in all the places we look for it most."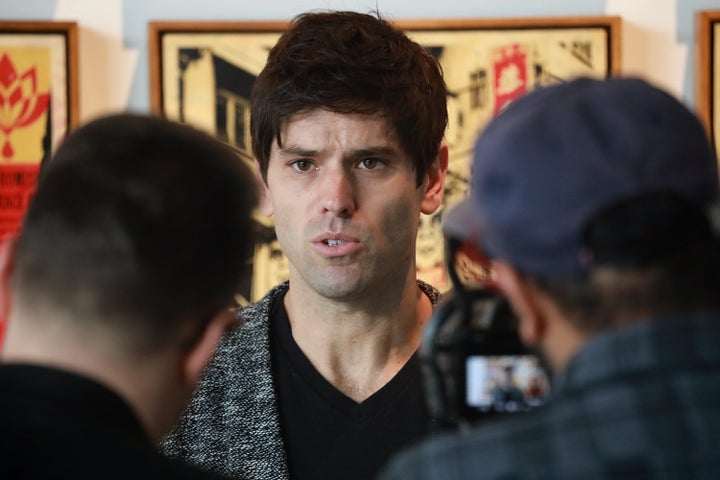 LIBRARY STREET COLLECTIVE Library Street Collective specializes in cutting edge contemporary fine art with a focus on emerging and established artists who have pushed the boundaries of traditional medium and exhibition space. Located in the heart of downtown Detroit, we present regular group and solo exhibitions while contributing to the artistic renaissance of the city's public, private, and heritage spaces. It is our mission to bring both world-renowned artists and exciting new work to a reimagined Detroit, as well as carry this sentiment as we expand our presence through exhibitions, special projects and art fairs nationally and internationally.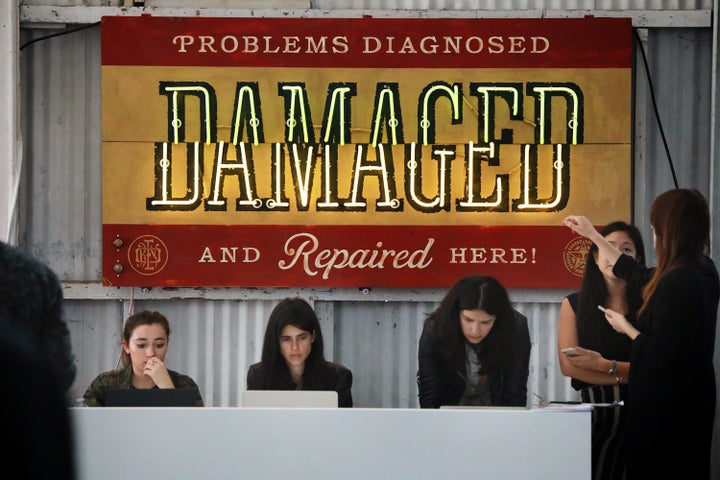 SHEPARD FAIREY Shepard Fairey's work and practice disrupts the distinction between fine and commercial art. He has become widely known since the 2008 US presidential election for his Barack Obama "Hope" and Inauguration poster that hangs at the National Portrait Gallery in Washington DC. Fairey rose to prominence in the early 1990s, through the dispersion of posters and stickers that were labeled as "Andre the Giant has a Posse" which would later relate to his Obey Giant Campaign. Today the work is now regarded as an international phenomenon, having changed the language between art and the urban landscape.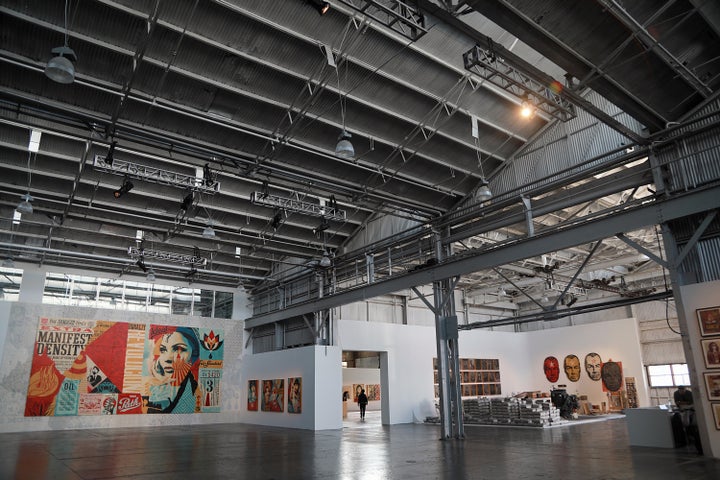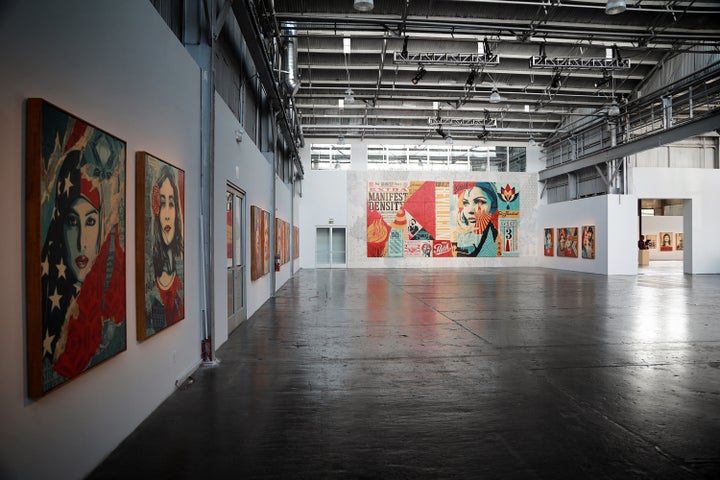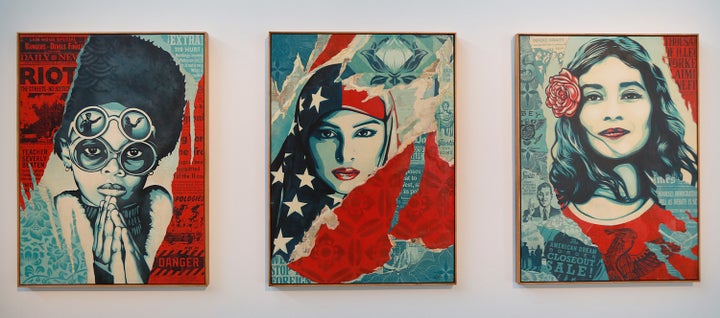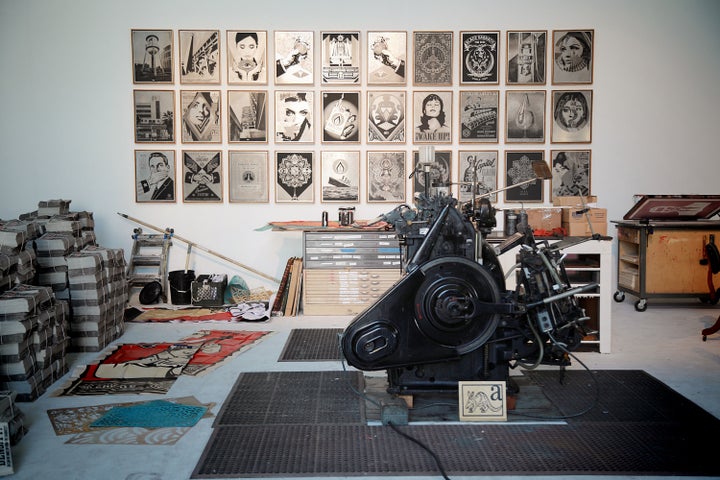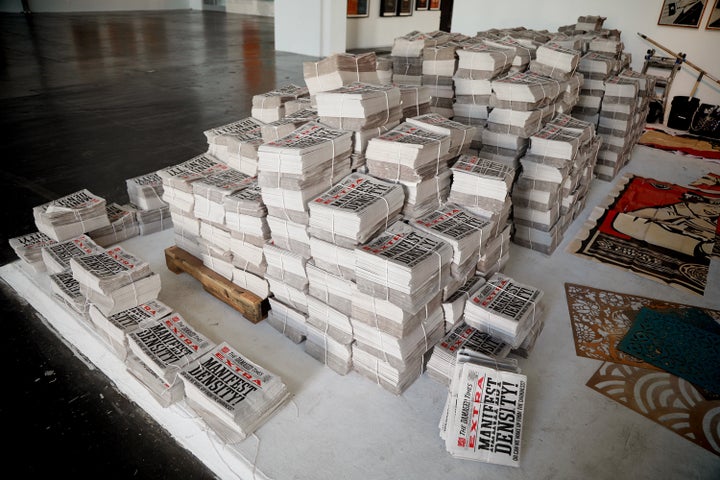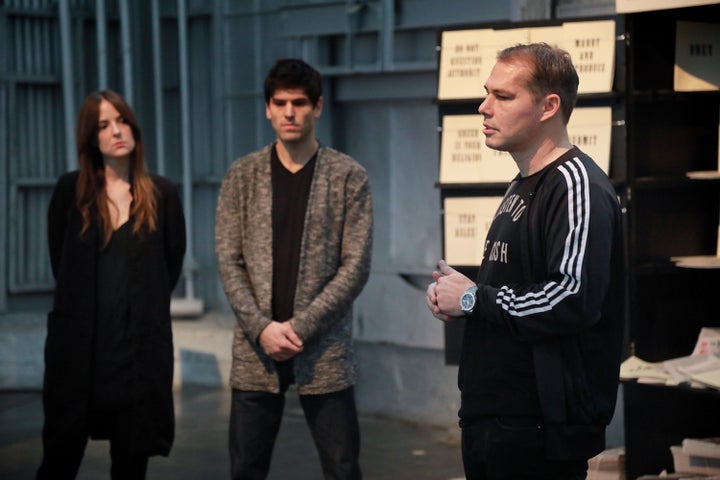 DAMAGED will be on view in downtown Los Angeles from November 11 through December 17, 2017, 1650 Naud Street, Los Angeles, CA 90012. The public opening will take place from 8:00 to 11:00PM on November 11 and RSVP is mandatory for entry. Please click HERE to RSVP. Join the event and share on Facebook HERE.
For more information and to access an upcoming catalog of works, please email info@lscgallery.com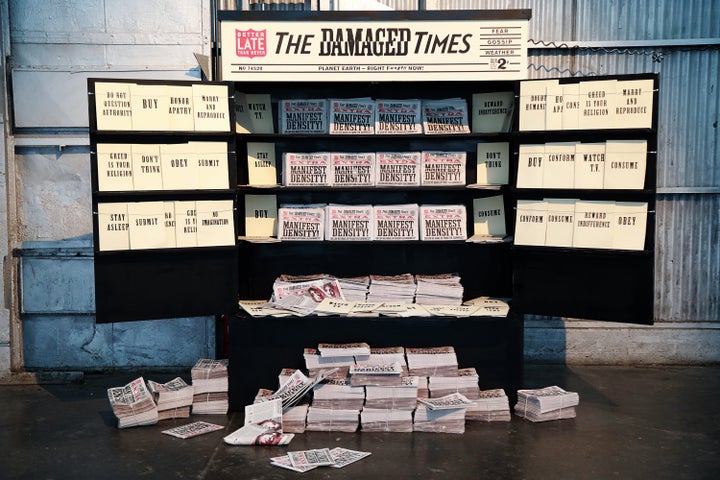 This article is part of an ongoing photojournalism survey of art exhibition openings titled EMS N(art)rative. Through my lens I document a photographic essay or visual "N(art)rative" that captures the happenings, personalities, collectors, gallerists, artists and the art itself; all elements that form the richly varied and textured fabric of the SoCal art world. This reconnaissance offers a unique view for serious art world players to obtain news and information on the current pulse of what's in the now, yet capturing timeless indelible images for posterity and legacy. Here is EMS N(art)rative Fifty-Nine.
EMS can be reached at victorpond@msn.com and Instagram @ericminhswenson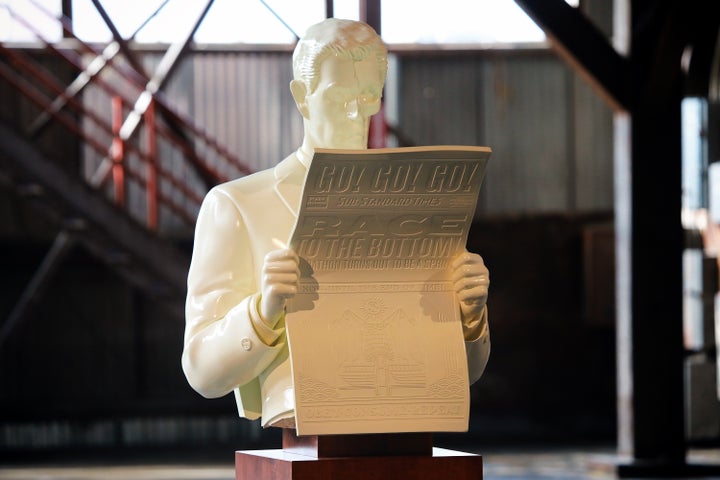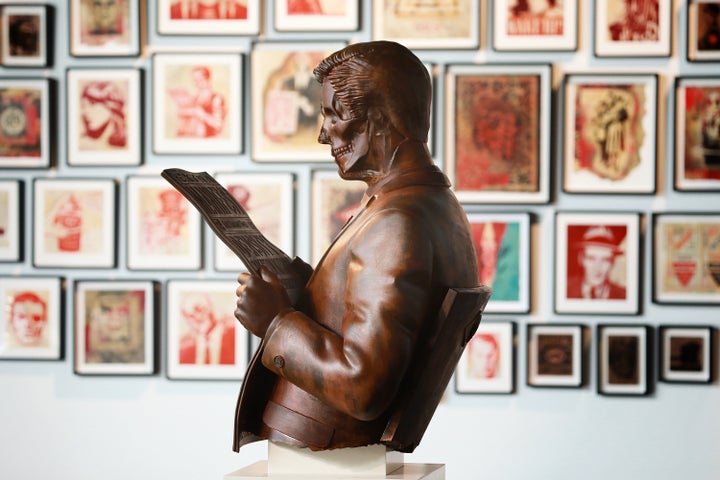 Popular in the Community