"Trump is dangerous," street artist Shepard Fairey explained, stating the very obvious in a recent interview with CNN. "He's a demagogue who's a bigot and is sexist."
The artist's opinion is made plain in a recent print depicting the Republican presidential candidate ― a black, white and red image reminiscent of Orwellian propaganda, zooming in on Trump's puckered mouth mid-scream. To clear up any lingering ambiguity, the word "Demagogue" appears overhead.
The piece is a collaboration with band Franz Ferdinand, whose recent song, also titled "Demagogue," lampoons Trump with lines like "From the Wall straight to La Quenta / Those pussy-grabbing fingers won't let go of me now" and "From the mob to chapter eleven / Those tiny vulgar fingers on the nuclear bomb."
Fairey is the artist behind what's now become the most iconic image of the 2008 presidential election, Barack Obama's "Hope" poster. Some believe this image, with its viral momentum and powerful visual formula, gave Obama the final push he needed to win the election. 
Unfortunately, Fairey will not be giving Hillary the same boost this election season, even though he deems her the far superior candidate. Fairey explained his reasoning to CNN, explaining Clinton is both difficult to "pin down graphically," and not quite "inspiring enough" to illustrate. Specifically, Fairey mentioned Clinton's support for the Iraq war as a major disappointment. 
Despite the fact that Fairey isn't trying to make Hillary his artistic muse anytime soon, he would like to see her as president. As he explained in an earlier interview with The Huffington Post: "I'm supporting Hillary now because I have some hope that her move further to the left under the pressure of competing with Sanders will see follow-through if she's elected. But also I'd vote for basically anyone over Trump."
It's surely frustrating to the many looking forward to the nation's first female presidency that Fairey, who drew an image of Bernie Sanders earlier this year, won't use his visibility and acclaim to advocate for Clinton. Thankfully, in less than 48 hours, the agonizing ordeal will finally come to a close.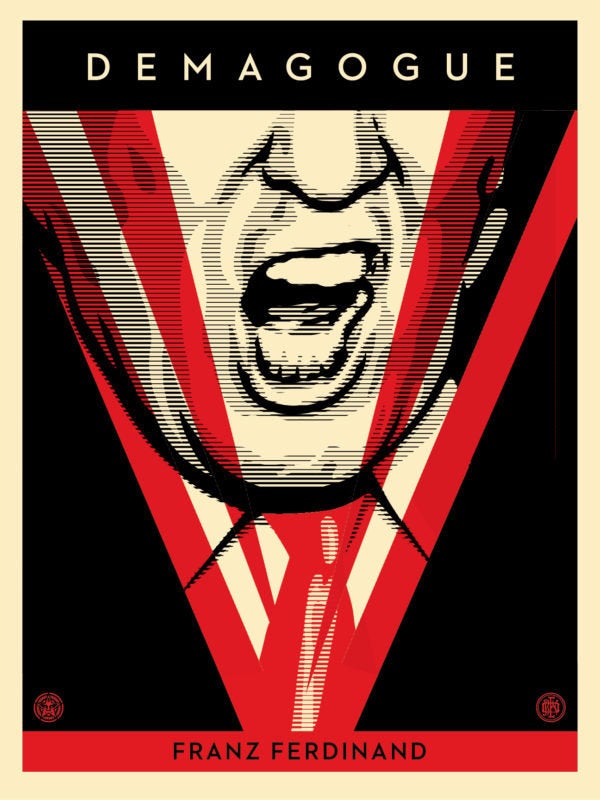 Calling all HuffPost superfans!
Sign up for membership to become a founding member and help shape HuffPost's next chapter
BEFORE YOU GO
PHOTO GALLERY
Hillary Clinton Was Every Woman