 Shepard Fairey should face jail time for destroying documents, according to the Department of Justice.
Fairey is scheduled to be sentenced on Friday for destroying and fabricating documents related to a civil lawsuit involving his now iconic Barack Obama "Hope" poster.
The Smoking Gun reports that the memorandum doesn't suggest how much jail time Fairey should receive, but the maximum time he could serve is six months for his misdemeanor conviction.
"A sentence without any term of imprisonment sends a terrible message to those who might commit the same sort of criminal conduct," wrote prosecutor Daniel Levy.
But the Obama DOJ has not always come down hard on those who have destroyed evidence.
As the New York Times reported, in 2010, the DOJ announced there would be no prosecutions against CIA officials for the destruction of dozens of videotapes depicting the "brutal interrogation of terrorism suspects" during the Bush administration.
In 2011, former Constitutional Lawyer and current Guardian columnist Glenn Greenwald gave his take on the seriousness of the CIA officials' actions. The officials destroyed the footage after being told by the 9/11 Commission investigating the September 11 attacks to preserve the tapes.
The 9/11 Commission had repeatedly demanded, with the force of law behind it, that all such interrogation materials be provided to it. Numerous courts presiding over lawsuits relating to torture allegations against the CIA had also ordered that any such videos be produced.

But with those orders pending, the CIA destroyed the very evidence it was legally compelled to preserve.
Jose Rodriguez Jr., the former head of the CIA's clandestine service, gave the order to destroy the tapes in 2005, the Times reported. Rodriguez told a top C.I.A. official that if the images were disclosed "out of context, they would make us look terrible; it would be 'devastating' to us," an e-mail said.
When the DOJ announced it would not pursue charges, Rodriguez's lawyer profusely praised his client.
Rodriguez is "a hero and a patriot, who simply wanted to protect his people and his country," Robert Bennett told the Times.
Before You Go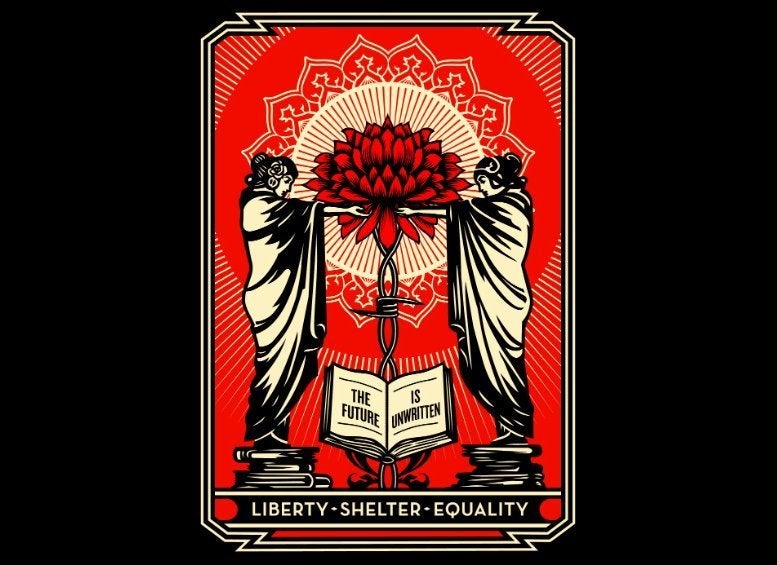 shepard fairey
Popular in the Community