If you think that street art can look a little cartoonish, you're right -- at least you will be on March 4th.
LA street artists are taking over "The Simpsons." Season 23, Episode 15 is titled, "Exit Through The Kiwk-E-Mart," a play on fellow street artist Banksy's 2010 documentary, "Exit Through the Gift Shop."
In "Exit Through The Kiwk-E-Mart," Bart acts as a graffiti artist, plastering Homer's image all over Springfield -- that is, until Bart and Millhouse get caught...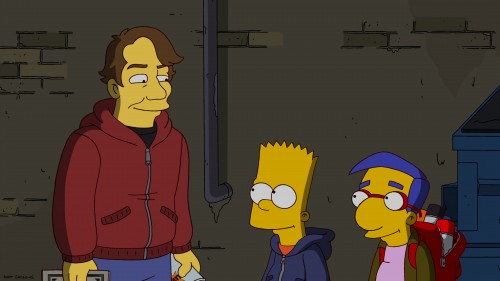 Shepard Fairey, Ron English, Kenny Scharf and Robbie Conal will all lend their voices to the episode. In a statement on Fairey's website, the artist writes, "Part of being on 'The Simpsons,' is you're being honored as a reference point in culture." He later states that "The Simpsons" has been one of his favorite shows for the last twenty years.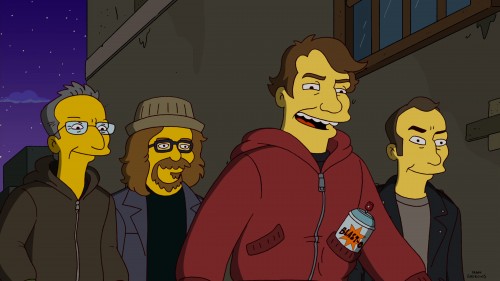 Obey Giant announced the guest spots on Wednesday in a blog post.
New episodes of "The Simpsons" air on Fox, Sunday at 8/7c.
REAL LIFE. REAL NEWS. REAL VOICES.
Help us tell more of the stories that matter from voices that too often remain unheard.