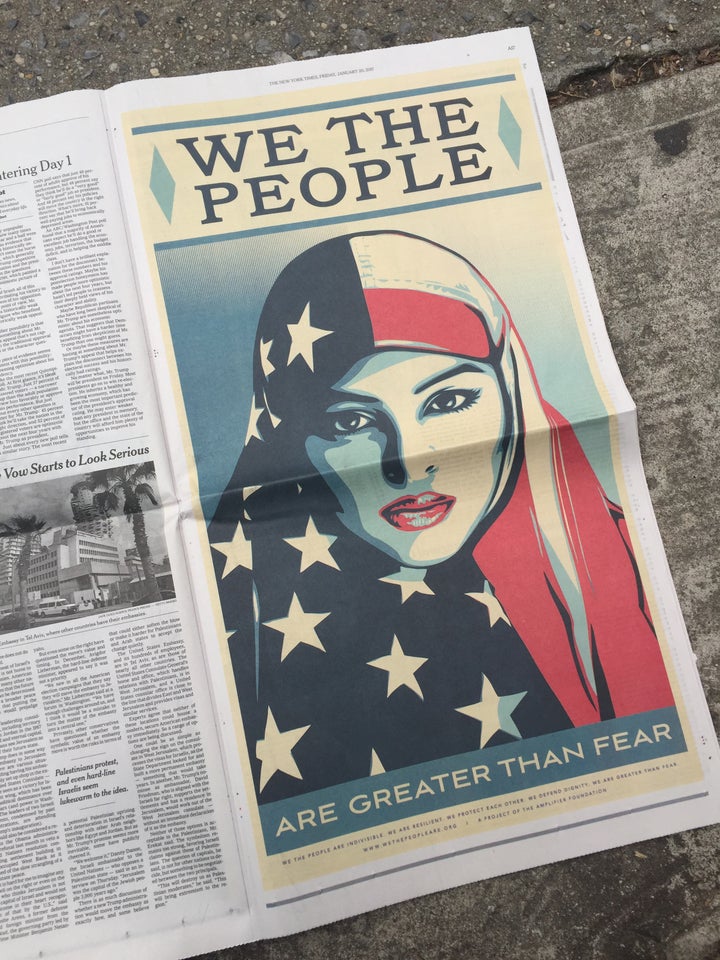 Open the Jan. 20 editions of The Washington Post or The New York Times, and you'll find a stunning full-page ad staring back at you.
"We the people," it reads, above an image of a woman in a red, white and blue headscarf, "are greater than fear."
The defiant image comes courtesy of Shepard Fairey, the street artist behind the iconic "Hope" poster that circulated widely during former President Obama's campaign in 2008. Commissioned by the Amplifier Foundation, the "We the People" ad is part of a grassroots campaign originating on Kickstarter that raised over $1 million to place Fairey's art in major newspapers on the day of President Donald Trump's inauguration.
Fairey, along with artists Jessica Sabogal and Ernesto Yerena, submitted work to the Amplifier Foundation in an effort to provide protest art for those marching on Washington, D.C., this weekend. In order to sidestep "restrictions on signs and banners" in some parts of the district ― and guarantee that the "We the People" images could be distributed in a short amount of time ― the foundation decided to pay for six newspaper ads that can be ripped out and taken to the streets.
You can see one of the NYT ads, reportedly also appearing in USA Today, courtesy of a photo from Brooklyn Street Art's Jaime Rojo and Steve Harrington, above.
According to the Amplifier Foundation, the poster art aims to visualize the non-partisan principles that always characterized the true spirit of America ― diversity, democracy and shared humanity.
"We felt the phrase 'We the People' is pretty important. It means everyone," Fairey explained to the LA Times, adding that he and the Amplifier Foundation wanted the posters to communicate "the idea of the melting pot and inclusion."
Related
Before You Go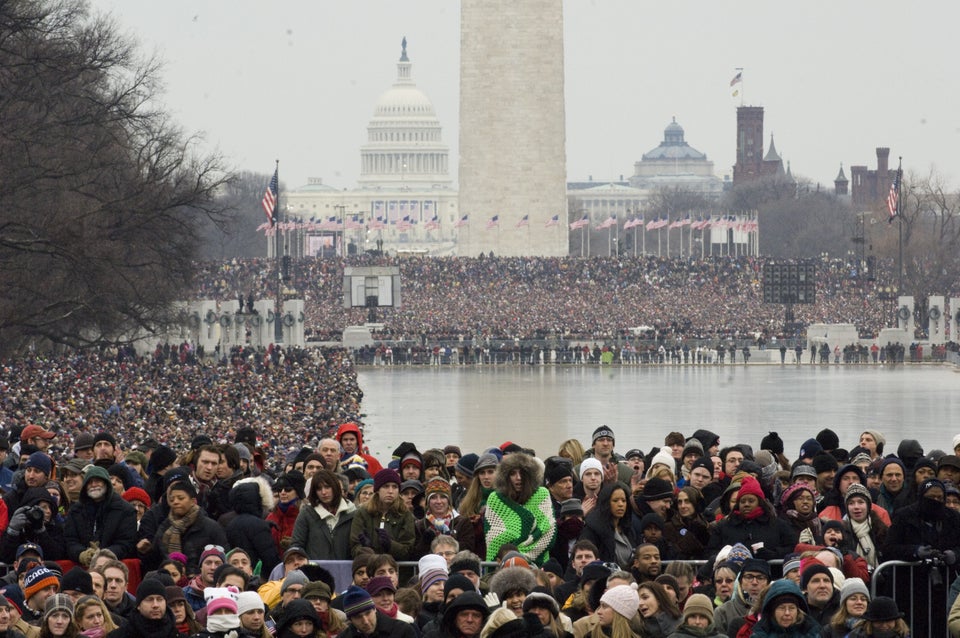 Obama and Trump Inauguration Crowds
Popular in the Community