The anchor issued a desperate plea, his voice shaking at times, for study and reforms to help prevent these mass shootings. He repeatedly mentioned that there have been 25 fatal school shootings in the United States since the massacre at Columbine in 1999, which is no longer one of the 10 deadliest shootings in modern American history.
"It's astounding, isn't it? ... We have all the resources in the world, and we can't figure out why this happens in our country and it doesn't happen everywhere else. Forget your political arguments, why can't we come together as a society and say, 'We're going to study this; we're going to research this; we're going to put our best and brightest together. Put them all in a room, give them funds and give them whatever they need to figure out why are our children killing each other more in the United States than anywhere else in the world?"
Smith railed against the country for "failing our children." He made headlines Wednesday when his initial response to the Parkland, Florida, shooting included listing all of the 25 fatal school shootings that have occurred since Columbine.
Watch the Fox News host's desperate plea in the video above.
Before You Go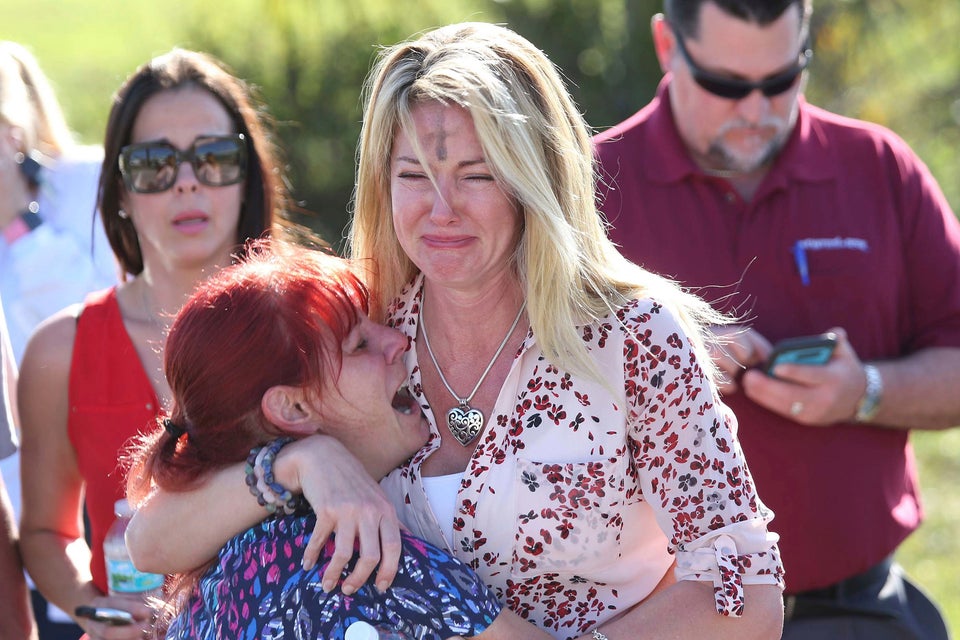 Marjory Stoneman Douglas High Shooting
Popular in the Community