An unknown web developer has created a parody website that riffs on the Republican National Convention's "We Built It" theme and one of the event's star speakers.
Sher Valenzuela, who will speak at the RNC Tuesday night, came under fire last week as reports surfaced that her company, First State Manufacturing, received roughly $17 million in loans and contracts from the government. The RNC's "We Built It" campaign, an attack on President Obama's remarks in July that acknowledged small business owners' reliance on federal support, is using as its prop someone who did just that, The Huffington Post reported Friday.
The creators of the parody website have so far kept their identities secret, but in an email to The Huffington Post, wrote:
"Who are we? A: We are proud Americans who are grateful for the help that government provides small business."

"We ~admire~ Cher Valenzuela's business success. Clearly she poured her life into her business. Ms. Valenzuela is smart, hardworking, and gives back to her community...As Americans, we're proud she's received the government help that she has, and wouldn't have it any other way. We're just disappointed that she doesn't see that she built it...with government."
The parody site includes an actual Small Business Administration video (above), previously released by the government agency, that features Ashley Wolfe, a part owner of First State.
Wolfe in the video says the company owes "so much of our success to the SBA. From the disaster loan we received right after 9/11 that kept our doors open, even up to the support we recently received to purchase our new facility, and all points in between."
The site went down for a large part of Monday as thousands of users bombarded its servers and crashed them, according to the site's creators. A Reddit.com copy of the original parody website allows users to view only the parody site's home page.
Thanks in part to funds it has received from the government, First State Manufacturing, which makes upholstery including covers for aircraft parts and seating for metro cars, now employs 70 workers and is hiring, according to Stevenson. "When you're going into business, you look for your best loan options to build that business and create jobs," Stevenson said. "And that is what Sher has done."
The Small Business Administration does not offer loans directly to small businesses. Rather, it guarantees loans given to small companies by third-party lenders like banks. Taxpayers are on the hook if the borrower defaults. In 2011, the SBA issued an all-time annual high $30 billion in small business loans to 60,000 businesses, according to the agency.
"Sher's stand has never been anti-government. She believes in the limited role of government as a resource, not as someone picking winners and losers," said Stevenson. "Our whole goal is to create jobs."
This post has been updated to include comments from the unknown creators of FirstStateManufacturing.com.
Related
Before You Go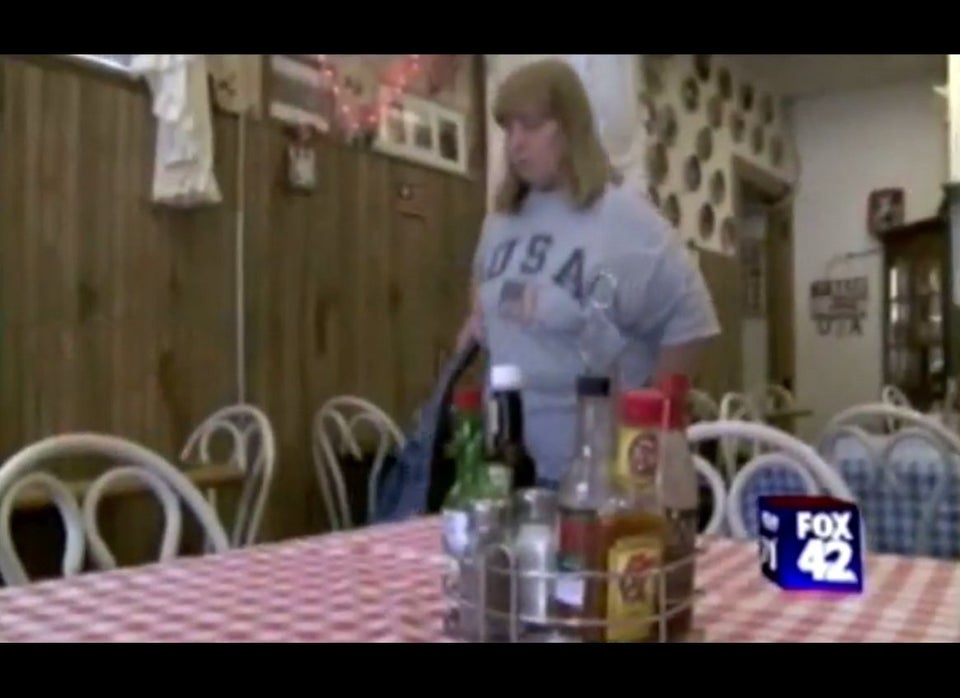 Presidential Small Business Fails
Popular in the Community