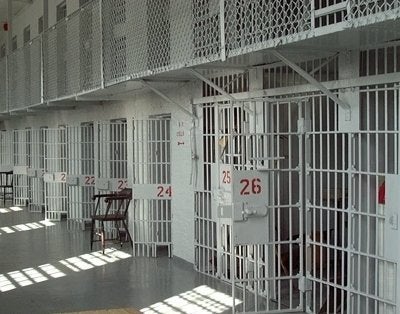 As Maricopa County Sheriff Joe Arpaio, in increasing defiance of the Feds' decision to strip him of his street-level federal immigration authority, charges forward with another of his notorious anti-immigrant sweeps today, listeners of NPR's "The Takeaway" were treated to an illuminating glimpse at Sheriff Joe's political vision.
The show included an audio clip of a video interview myself and Deep Dish TV's Mark Read did with the self-proclaimed "Toughest Sheriff" of America back in June. Already, at the time of our interview, Arpaio had come under investigation by the Department of Justice (DOJ) over his abuses of the power granted to him under the program of controversial 287(g) agreements by which the Department of Homeland Security outsources immigration enforcement to local law enforcement agencies.
"I've never had so much heat," he moaned to us, citing the DOJ investigation, protests against him and critical local media of his abuses of his federal immigration authority. But then he visibly brightened up: "However, my polls are higher now than they have been!"
Since Arpaio found out that he will now only be allowed to enforce immigration laws in the county jails, he has repeatedly invoked his status as an "elected official" who answers to "the people" as justification for defying federal limits on his authority.
However, in our June 12, 2009 interview with the sheriff, he laid out with unusual candor just what he thinks of the electorate that has helped keep him in power since 1993:
"I could be elected on pink underwear!" he told us, without a trace of a smile.
Indeed, the sheriff mandates that all county jail inmates wear pink underwear, and has made this peculiar regulation -- apparently intended as a form of humiliation -- a
.
What is puzzling though is Obama's apparent decision to renew the serial racial profiler "pink underwear" sheriff's federal immigration authority in Maricopa County's jails. Even more alarming, Obama is expanding the 287(g) program that facilitated Arpaio's abuses rather than heeding the call of the Congressional Hispanic Caucus and over 500 local and national organizations who are demanding an end to 287(g).
Calling all HuffPost superfans!
Sign up for membership to become a founding member and help shape HuffPost's next chapter