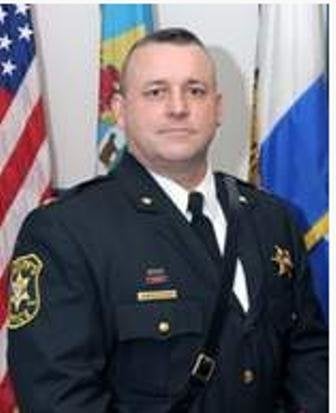 The long arm of the law doesn't reach very far for sheriffs in Delaware.
That's what Jeff Christopher, Sussex County's sheriff, learned after trying to exert greater policing powers, like making arrests and traffic stops.
By trying to widen his authority, Christopher got tangled in a dispute with politicians and police from other departments after taking office last year. County officials, state legislators and Delaware's attorney general say Christopher is overstepping his bounds and jeopardizing public safety by carrying out tasks his force hasn't been trained to perform.
"I want to recreate the office in the way it was intended," Christopher, a Republican, told The Huffington Post. "A sheriff is supposed to be out there responding to the wishes of the people, just as the police do. Most people want to see more of a presence of law enforcement."
It comes as a surprise to some residents that typical police duties are not part of the job description for Delaware's three county sheriffs. Unlike in many other states where the sheriff's department is the local police force, the duties of the elected lawmen in Delaware are primarily limited to serving court papers and running foreclosure sales.
Christopher has justified his grasp at power by citing a phrase in the state Constitution that defines sheriffs as "conservators of the peace." Opponents argue that he has misinterpreted the phrase, but some of Christopher's critics acknowledge an ambiguity in various state documents that delimit a sheriff's function.
With legal wiggle room and a belief that he has a public mandate to act, Christopher has reportedly unleashed his deputies and allowed them to chase down apparent felons and scofflaws.
Their stepped-up presence in Delaware's southernmost county has fueled a smoldering controversy, after a string of incidents in which Christopher's unit allegedly interfered with or mishandled police work.
"He continues to say he's law enforcement, and he's not," said state House Majority Leader Pete Schwartzkopf, a Democrat, who introduced a bill that specifically denies sheriffs the ability to arrest suspects and investigate crimes. "It's not a good position to be in, to have no authority over a person who carries a gun. It's scary."
In one case, a Sussex County deputy pulled over off-duty corrections officer William Breasure for speeding last fall and let him off with a warning, according to Breasure, who spoke at a county council hearing in April.
Other alleged breaches of authority by Christopher are documented in a report sent by Sussex County's administrator to members of the Delaware General Assembly in April. In one case, state police were investigating reports of a residential burglary in January when one of Christopher's deputies showed up after hearing the call on police radio. The deputy's unexpected appearance in the house "caus[ed] confusion and alarm among the state troopers," according to County Administrator Todd Lawson's report.
Christopher's detractors cite another mishandled incident in which a judge threw out drug charges against a defendant arrested by a Sussex County deputy in February. The judge dismissed the case because "the deputy is not a police officer and the individual was not afforded his Constitutional rights during the incident," Lawson's report said.
The extracurricular activities have come at the expense of Christopher's other duties, Lawson's report claimed, which said there's a "multiple month backlog on sheriff's sales."
Christopher said his department should be recognized as a regular police force, because even serving subpoenas can escalate into dangerous encounters.
"There's a concern about how passionate a person is going to get in these situations," said Christopher. "We have a law enforcement function."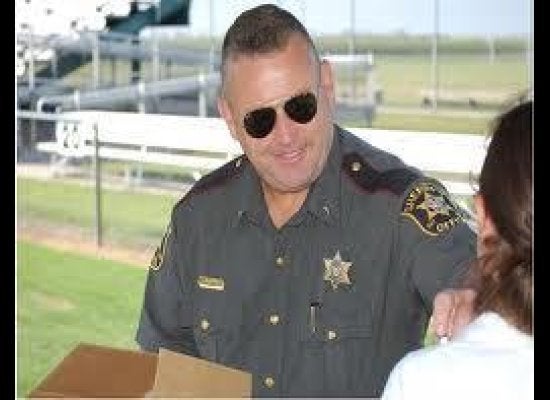 Sheriff Jeff Christopher
A proposed budget of $834,000 -- a slight decrease from last year -- will possibly fund Christopher's force of six deputies and one chief deputy in the next fiscal year.
The debate over sheriff's powers has flared before. Sheriff Robert Reed, a predecessor of Christopher in Sussex County, sued the state in 2002 for expanded powers and previously had been rebuked for installing flashing lights on deputies' cars to make them resemble police vehicles.
Christopher's team must back down, his critics have contended, because they haven't gone through the mandatory training that the state's police officers have received. The lack of necessary instruction exposes the county to lawsuits and increases the chance of mishap when deputies insert themselves into policing roles.
"There is some serious concern about liability," University of Delaware public policy professor Douglas Tuttle told HuffPost. "If you've got somebody out exercising law enforcement responsibility who doesn't meet your training standards and something goes wrong, what happens?"
Officials working for Attorney General Beau Biden -- Vice President Joe Biden's son -- said "conservator of the peace" is an undefined term that doesn't carry much weight. A February non-binding opinion from State Solicitor Lawrence Lewis in Biden's office noted that coroners and some court clerks have the same designation. Lewis also wrote that "sheriffs do not have the statutory or common law authority to make arrests."
Clarification: Language has been changed to indicate that Schwartzkopf's bill would outline the sheriffs' role in more detail, not that the bill had narrowly passed in the House.
Related
Popular in the Community