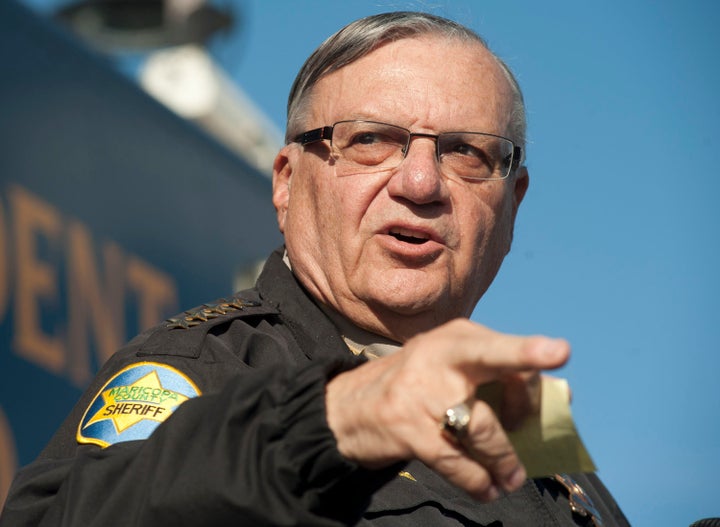 PHOENIX - A federal judge on Tuesday ordered Arizona lawman Joe Arpaio to stand trial in December on a criminal contempt charge of violating the terms of a court ruling against the controversial sheriff in a 2007 racial profiling case.
The latest court order setting Arpaio's trial date for Dec. 6 means that the six-term Maricopa County sheriff will be spared from facing the contempt charge in court until well after his bid for re-election on Nov. 8.
Arpaio, a Republican who has styled himself as "America's toughest sheriff" while pursuing an aggressive crackdown on undocumented immigrants, trails his Democratic challenger by 15 percentage points, according to a poll released last week.
Under contempt proceedings approved by U.S. District Judge Susan Bolton, Arpaio is accused of disobeying the terms of a 2011 court injunction barring his officers from stopping and detaining motorists based solely on suspicion that they were in the country illegally.
According to court documents in the case, sheriff's deputies acting at Arpaio's behest continued making such traffic stops for 18 months in defiance of another judge who presided over the civil lawsuit challenging the practice.
Bolton said Arpaio's trial will decide whether he "should be held in criminal contempt for willful disobedience" of the 2011 injunction, issued by U.S. District Judge Murray Snow. If Arpaio is convicted, prosecutors said they would seek a jail term of no more than six months for the 84-year-old sheriff.
Arpaio attorney Mel McDonald said his client was innocent of criminal wrongdoing.
"The beauty of the justice system is now we have a right to a trial," McDonald told Reuters. "The sheriff denies the allegations and looks forward to having his day in court."
Arpaio has already been cited for civil contempt by Snow as part of the underlying racial profiling case brought against the sheriff by civil liberties groups on behalf of Latino motorists who claimed they were discriminated against in Arpaio's crackdown. It was Snow who recommended in August that Arpaio face a criminal contempt charge as well.
Arpaio, who weighed into the 2016 presidential race by campaigning for Republican nominee Donald Trump, has blasted the decision to prosecute him, suggesting the timing was politically motivated.
His campaign manager has disputed the results of last Thursday's Arizona Republic/Morrison/Cronkite News survey that showed Arpaio trailing Democrat Paul Penzone and cited internal polling that showed the incumbent ahead by 7.5 points.
(Reporting by David Schwartz; Editing by Steve Gorman and Cynthia Osterman)
Before You Go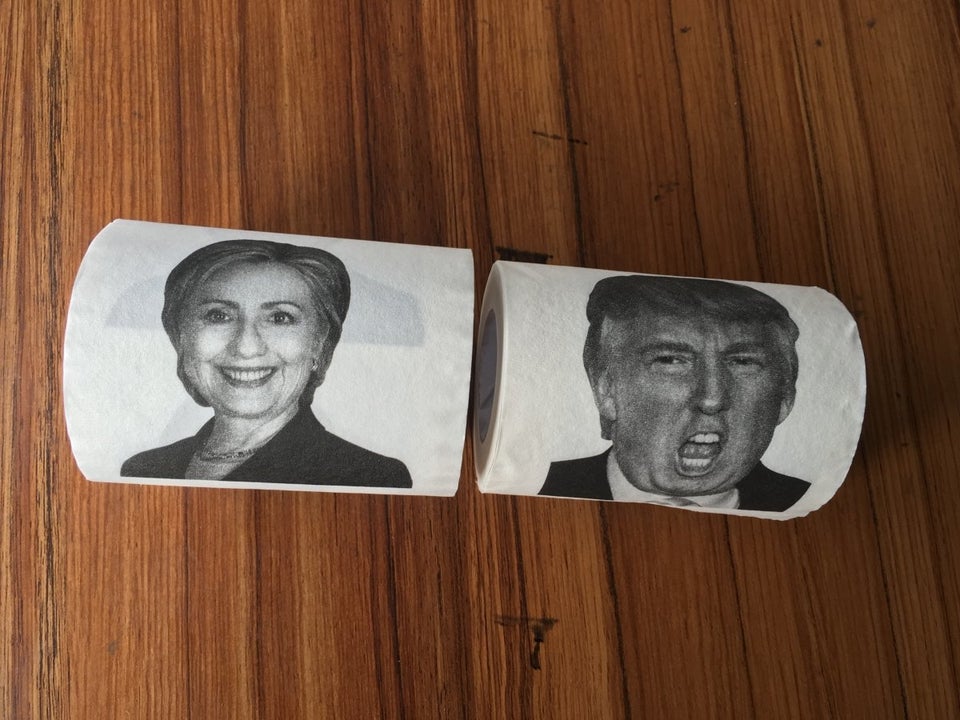 2016 Presidential Swag
Popular in the Community