There's no such thing as a free lunch and for inmates in jails around Phoenix, there won't be free breakfasts or dinner either.
It's more expensive to feed inmates, because the jail system receivers fewer food donations, Arpaio claimed. The fair solution is to make the inmates cover the difference, Arpaio said.
"Everybody else has to pay for their food, why should [inmates] get freebies?" Arpaio said in a video produced by Eye Opener TV.
Whatever money inmates have in their possession when they arrive will be put towards meals, according to Arpaio's payment plan. Once that cash is gone, the county will take funds out of inmates' jail accounts, which are filled up by family and friends.
"We're going to make sure we use that money before they go to the canteen to buy some chocolate bars," Arpaio said in the video. "If they don't like it, I would highly recommend they don't come to jail."
"Those who don't have the money, come on, of course we're still going to feed them," Arpaio said.
Though it's true that, as Arpaio said, most people have to pay for their own food, prisoners are significantly poorer than most Americans, according to the New York Times.
Related
Before You Go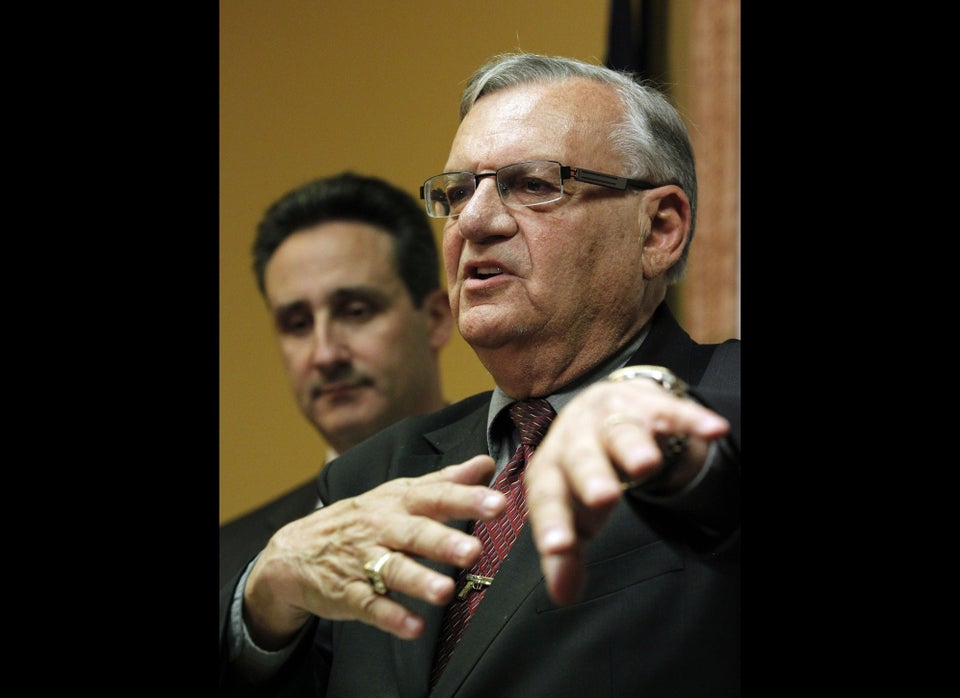 DOJ Lawsuit Allegations Against Arpaio
Popular in the Community