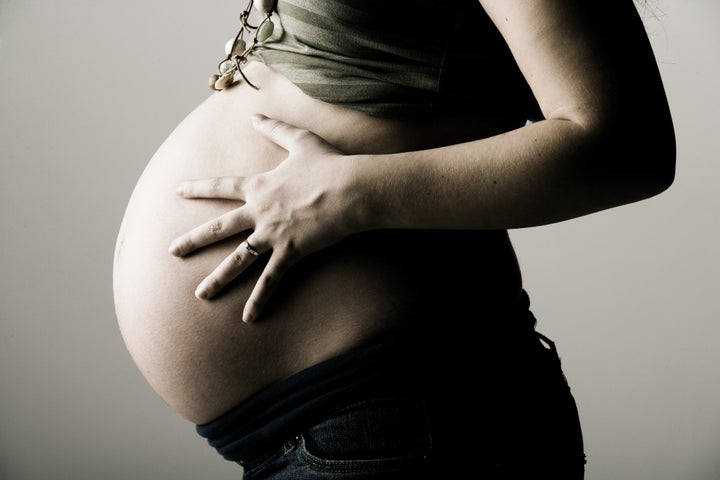 Two years ago today Miriam Mendiola-Martinez gave birth while in police custody, after being arrested for using false documents to obtain work. She says she was shackled to her hospital bed before and after her Caesarean section and forced to walk out of the hospital days later while still bleeding from surgery, with her hands and feet in cuffs.
Now Mendiola-Martinez is suing Arizona Sheriff Joe Apraio, who oversees the operations of local law enforcement in Maricopa County, for cruel and unusual punishment.
Mendiola-Martinez's attorney, Joy Bertrand, says her client is also suing Maricopa Medical Center, the hospital where she gave birth, as well as the officers, doctors and nurses involved in the 2009 incident. Bertrand said there was only one officer who protested the shackling.
"She got lucky basically. A woman guard showed up who refused to shackle her during the actual operation," Bertrand said. "The male officers with her before and after she gave birth insisted on shackling her, but that woman officer kind of became the heroine in the whole thing."
Police arrested Mendiola-Martinez on charges of using a fake ID in order to work at Dillard's department store in late 2009, according to a report by the Phoenix New Times; she had worked at Dillards six years. Mendiola-Martinez was eventually convicted of identity theft. A mother of three, Mendiola-Martinez now has a work permit and is trying to obtain long term residence, according to Bertrand.
Mendiola Martinez's attorney says her client is not only seeking monetary damages for her alleged mistreatment but also hoping to raise awareness of on-going practice of shackling.
"In our research, the treatment hasn't stopped. And she wants it to stop," Bertrand said. "She wants the Maricopa Sheriff and the Maricopa Medical Center to get with the times."
Mendiola-Martinez's experience is not unique. Alma Chacón was also shackled during childbirth at Maricopa Medical Center; she said that one of her nurses requested that her restraints be removed, but an officer refused. Both Mendiola-Martinez and Chacón have told the Phoenix New Times that they were unable to hold their newborn babies after giving birth.
Michael Murphy, a spokesperson for the Maricopa Medical Center, said in a phone call with The Huffington Post that, "the decision to restrain a patient is directed by the law enforcement agencies." Judy Keane, another hospital spokesperson, declined comment on the hospital's stance on shackling during childbirth or the opinions of their doctors on the practice.
When asked for comment on Mendiola-Martinez's treatment, Lt. Justin Griffin, a spokesman for the Maricopa County Sheriff's Office, said he couldn't comment on pending litigation.
But last year, when approached by the Phoenix New Times, Deputy Chief Jack MacIntyre justified the practice of shackling inmates during labor, saying that a woman could be "faking labor" and attempt escape.
WATCH RELATED: Stephen Colbert Takes On The Practice of Shackling
Popular in the Community