"To serve (birthday cake) and protect" is not the motto for the Osceola County Sheriff's Office in Florida. But after their heroic rescue of a birthday party for a boy with autism, they might want to give it some serious thought.
Glenn Buratti turned 6 last Sunday, and was eager to celebrate with a party, as first reported by the Osceola News-Gazette. Every member of his class at school was invited -- but when party time arrived, guests did not.
Mom Ashlee Buratti said she was crestfallen.
"From the minute he woke up that day he wanted to know how many minutes until his friends came. None of the kids' parents RSVP'd, but I was still holding on to the hope that some of them would show up. It never crossed my mind that it would be zero," Buratti told the News-Gazette.
The frustrated mother took to Facebook to vent on an Osceola community page. "I know this might be something silly to rant about," she wrote, "but my heart is breaking for my son. We invited his whole class (16 kids) over for his 6th birthday party today. Not one kid came."
To Buratti's amazement, members of the 10,000-strong Facebook group, including the Osceola County Sheriff's Office, immediately began to respond with positive messages.
Later in the week, sheriff's deputies stopped by again with squad cars, motorcycles, and a SWAT vehicle for Glenn to check out; the fire department reportedly brought a fire truck.
"We got to the stop sign by our house and Glenn was like, 'The fire truck's at our house!'" Buratti told CBS News. "I said, 'It's okay, they're there to tell you happy birthday.'"
Thanks to the community and all of the public officials who pitched in, Glenn seems to have had an amazing birthday after all.
"Huge thank you to Osceola County Sheriff's Department, Osceola County Fire Rescue and Frank who owns Koffee Kup for coming to our house today for my son Glenn's Birthday," Glenn's father, John Buratti, wrote on Facebook. "He had such a great time! I'm sure the neighbors were peeking out of their windows or taking cover. Such an amazing thing for our local law enforcement and firefighters to do for us. Thank you to everyone involved."
Before You Go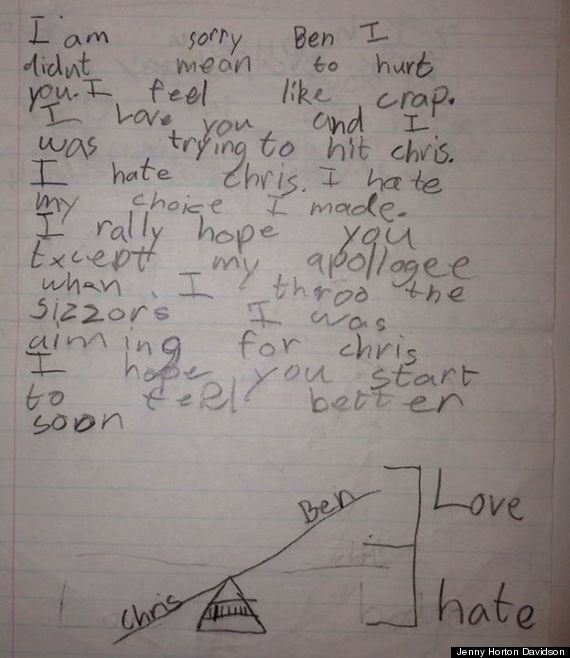 Cute Kid Notes
Popular in the Community