These law enforcement members showed their support for a colleague who has cancer in a way that will have you buzzing.
Undersheriff William Nichols of the Cattaraugus County Sheriff's Office in New York has been living with leukemia for about 5 years, Today.com reported. When Nichols' co-worker, Sheriff Timothy Whitcomb visited him in the hospital earlier this month, Whitcomb was inspired to do something to show the department's love for Nichols.
So the next day, Whitcomb sent out a memo to the office inviting people to donate to Roswell Park Hospital in Nichols' name, according to Today.com.
The sheriff also threw out another idea.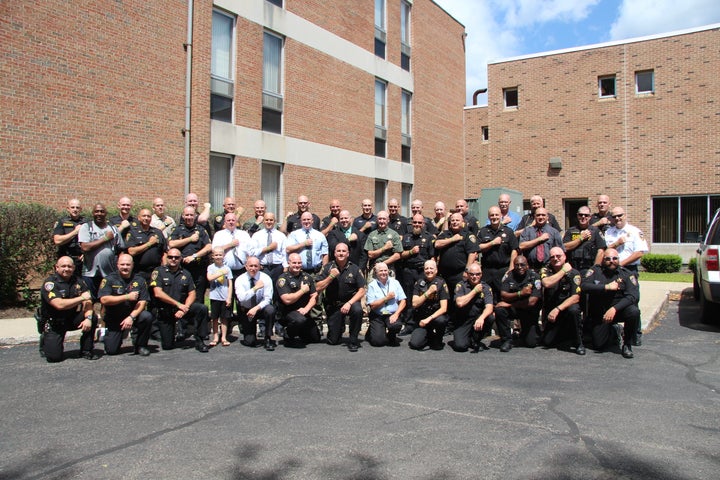 "We are inviting any sheriff's office employee to express his/her commitment of support to Bill by shaving their head," the memo read. "Several members of our agency have already committed to this by unifyingly coming together symbolically and joining in Bill's fight with leukemia."
Boy, did the employees deliver.
About 50 members of the sheriff's office, including two women, shaved their heads for Nichols, Acting Undersheriff Robert Buchhardt told The Huffington Post. The group gathered for a photo, which was later shown to a surprised Nichols at the hospital. The cancer patient, Buchhardt says, was tremendously moved.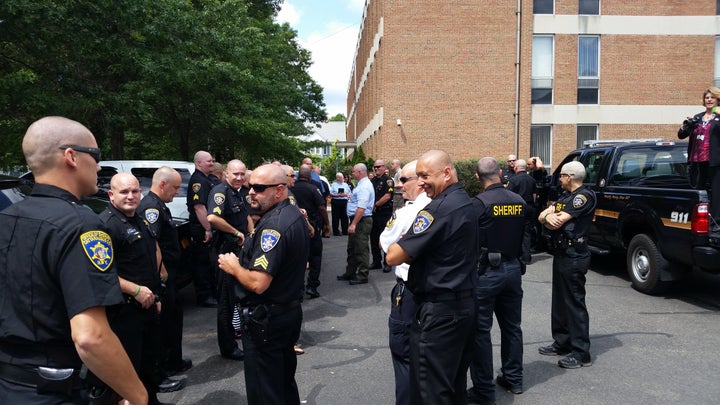 "He got a big kick out of it," Buchhardt told HuffPost of Nichols' reaction. "[He said], 'How does anyone expect me to come back and discipline anybody when these people went this far to do something for me?'"
Whitcomb told Today.com that his initial visit to Nichols in the hospital really struck a chord with him that day.
"In the 26 years I've worked with him, I've never seen him like this," Whitcomb said. "I wish I could swap bodies with him for a week or just do anything to help him."
After the memo was sent out, Buchhardt explained that the head-shaving idea "caught on like fire" with deputies, corrections officers and staff all taking part. While he explained that a buzzed haircut isn't his usual hairstyle, he was happy to participate.
"It isn't something I would do on a regular basis,"Buchhardt told HuffPost. "But for Bill? No problem at all. It's just hair!"
The acting undersheriff told HuffPost that those at the sheriff's office are particularly close, and anyone would jump at the chance to make Nichols' day a little bit brighter.
"This is a law enforcement family. It's just not a job, it's different than that. Your heart goes out to one of your fellow workers ... basically you do whatever that helps them," he said. "If I can raise [Nichols'] spirits by us shaving our heads to show him we're behind him 100 percent, then I will."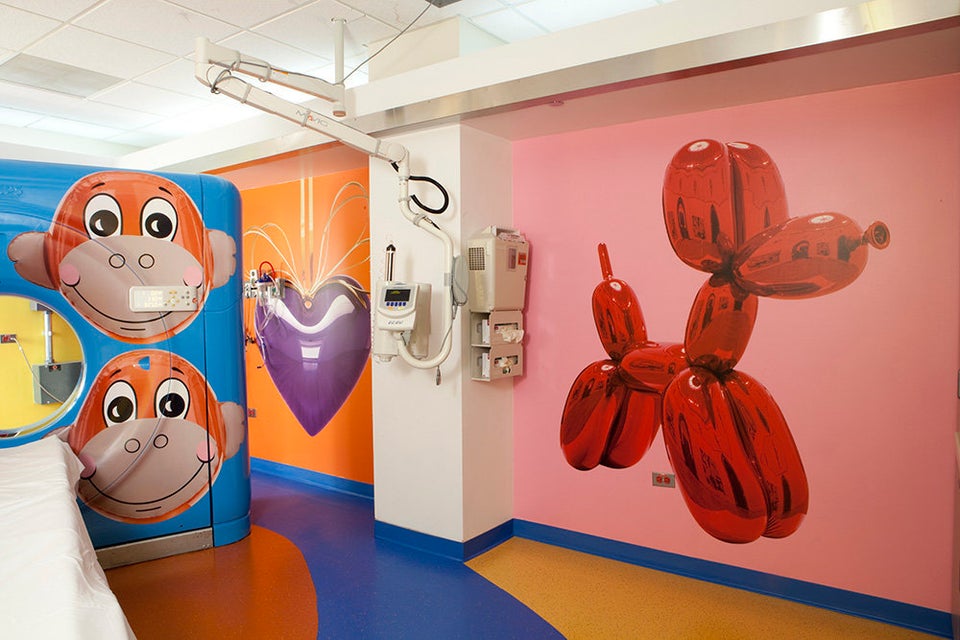 RxArt Hospital Art
Related