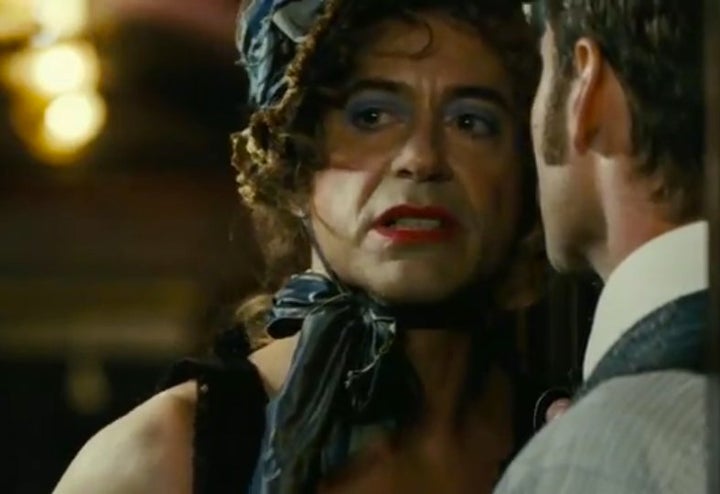 After Guy Ritchie's first semi-anachronistic take on Sir Arthur Conan Doyle's "Sherlock Holmes" series took in over $500 million at the box office back in 2009, it didn't take a master detective to figure out that there would be a sequel. Of course, that's exactly what the world is getting.
Robert Downey, Jr. is back with another turn in his charming take on the super sleuth, donning a British accent and employing his trademark wry wit to give life to a Holmes more like his Tony Stark Iron Man character than 19th century wise man. Back as well is Jude Law's bemused version of sidekick Watson.
The villain this time is two-fold: first, "Mad Men" star Jared Harris, as wildly evil Professor Moriarty; and second, whichever makeup designer who decided to give Downey blue eyeshadow for his head-turning scenes in drag. A pretty woman, he does not make.
"Sherlock Homes: Game of Shadows" hits theaters in December.
Popular in the Community