Benedict Cumberbatch fans, rejoice. There's a Sherlock Holmes themed cafe in China.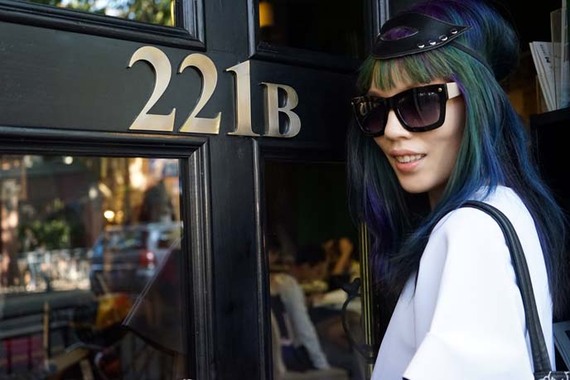 The Sherlock Holmes cafe is called 221 B Baker Street. Don't ask a taxi driver to punch this into his GPS, since the actual address is 50 Ruijin 2nd Road (at Gaolan Road) in the French Quarter.
I had a hard time finding it by foot. Shanghai's street signs can be confusing, and Google Maps doesn't show the correct location. Instead, hail a cab and ask your driver to take you to 瑞金二路50号, 近复兴中路.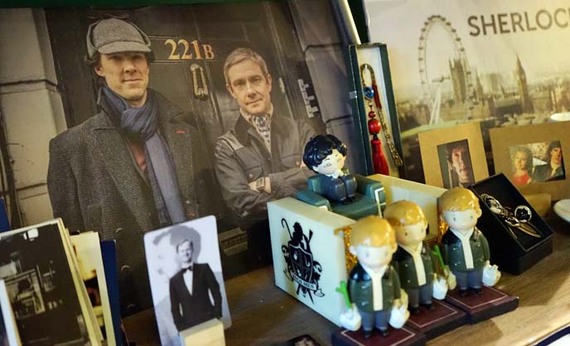 Who would have guessed that Benedict was big in China? 221B Baker Street has been packed with locals ever since it opened in July 2013. When you walk in, you'll see an entire wall of memorabilia for sale, including cute miniature dolls of Martin Freeman as Dr. Watson.
The cafe is designed to look like Holmes and Watson's shared flat. A lot of the decor feels authentic to Sir Arthur Conan Doyle's novels, such as the Victorian brocade curtains. However, I'm not sure why one room had tropical wallpaper and a portrait of Edgar Allan Poe.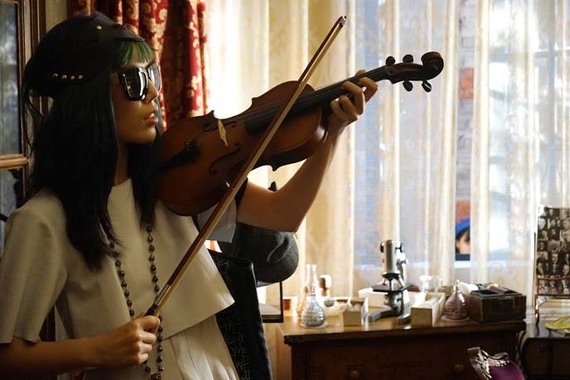 The staff encourages guests to take pictures with the props. I tried on a deerstalker cap, and pretended to play a plastic violin. On the mantlepiece, I spotted a skull, a pipe, and a microscope for Holmes' forensic examinations.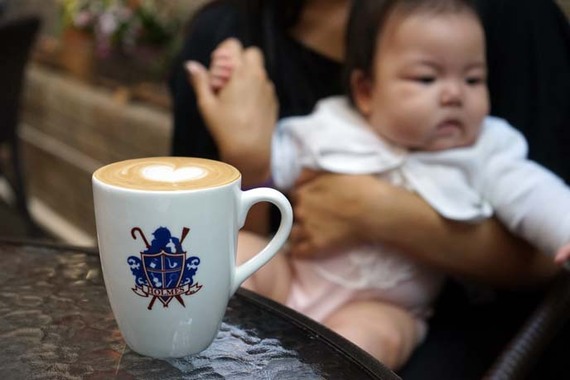 "Mrs. Hudson's menu" includes Western sandwiches, cakes and drinks with Sherlockian names. I ordered the Moriarty, a devilish mix of coffee topped with vanilla ice cream. The waiters brew drinks in decorated mugs, and bring the check tucked into the brim of a hat.
Would you make a pilgrimage to the Chinese Sherlock Holmes cafe?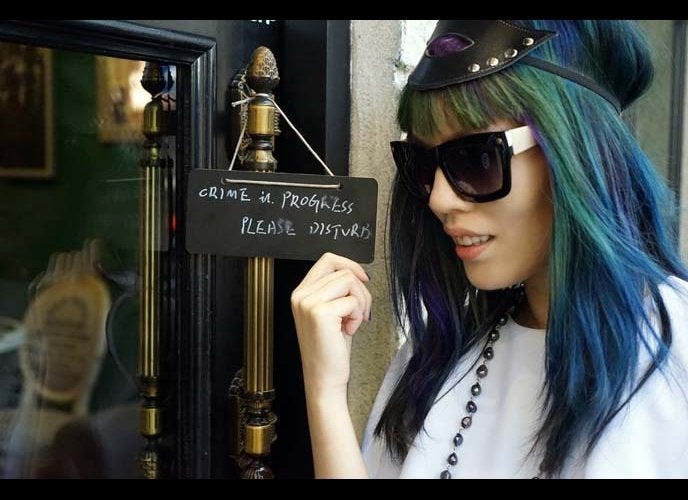 Sherlock Holmes themed cafe, 221B Baker Street
Popular in the Community