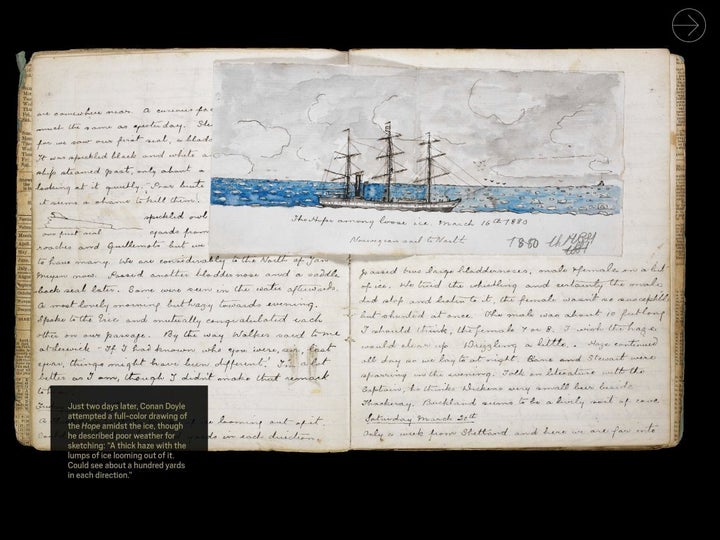 It's safe to say that most of us are familiar with Sir Arthur Conan Doyle's legacy, as the writer behind Sherlock Holmes.
The onscreen Holmes revival we currently find ourselves in has featured not just Robert Downey Jr. and Benedict Cumberbatch in the main role, but also Lucy Liu, who will play Dr. Watson in an upcoming CBS reboot. A new book, however, sets its sights at the start of Conan Doyle's creative life, before there was Holmes.
"'Dangerous Work': Diary of an Arctic Adventure", edited by Jon Lellenberg and Daniel Stashower (University Of Chicago Press/British Library, $35, published October 1st), makes public for the first time the sketch-filled journal Conan Doyle kept as ship surgeon on the Arctic whaler, the Hope.
The future writer was only 20 years old and still a medical student at the time of the 1880 expedition, which proved to be a formative stint. Conan Doyle would later remark that he "went on board the whaler a big, straggling youth" and "came off it a powerful, well-grown man."
Click "Full Screen" to zoom in.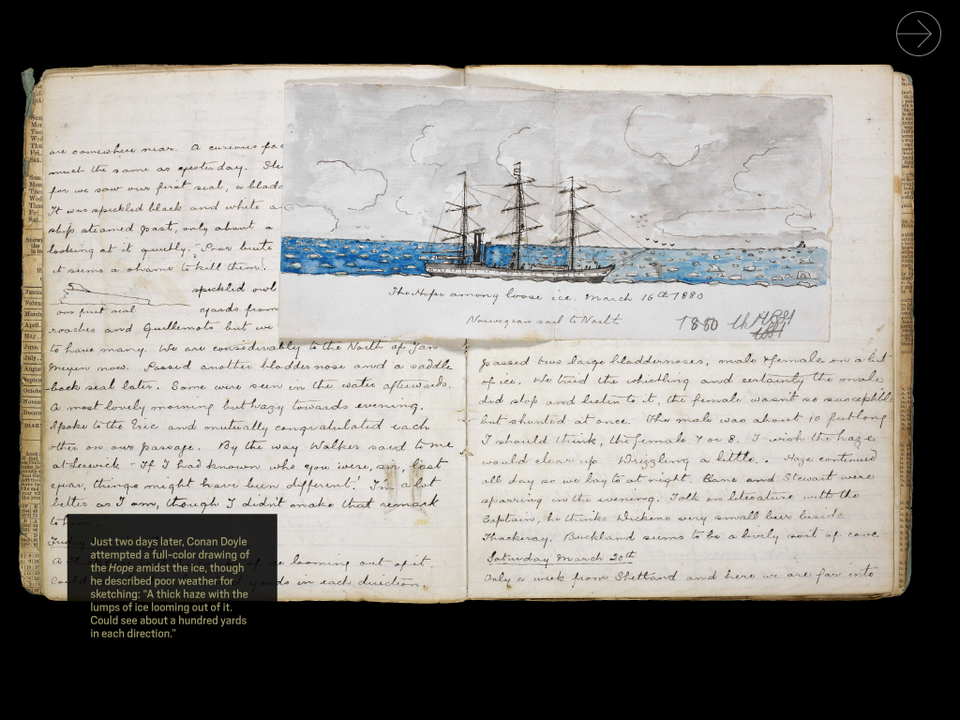 The Arctic Notebooks of Conan-Doyle