In a video posted on Oct. 23, the couple gave viewers a glimpse of their second pregnancy journey leading up to the arrival of Grace Evangeline Sherman on Oct. 19. According to its description, the video features about 2,000 photos, including shots of the family in Tanzania and the Netherlands as well as the United States with a stop in California.
In January 2014, the couple released a time-lapse video documenting the arrival of their first daughter, Zoey who was born in December 2013. Mark told BabyCenter that Brittany loved having Grace's big sister around for their latest video.
"Brittany said the most special aspect for her was having Zoey be part of this one, watching her participate in it, and even watching her physically grow throughout the video," he said. "After all when we started this Zoey was crawling, and by the end she's a full on toddler -- walking, talking, learning, and developing in every way!"
Little Zoey is clearly on her way to being an awesome big sister.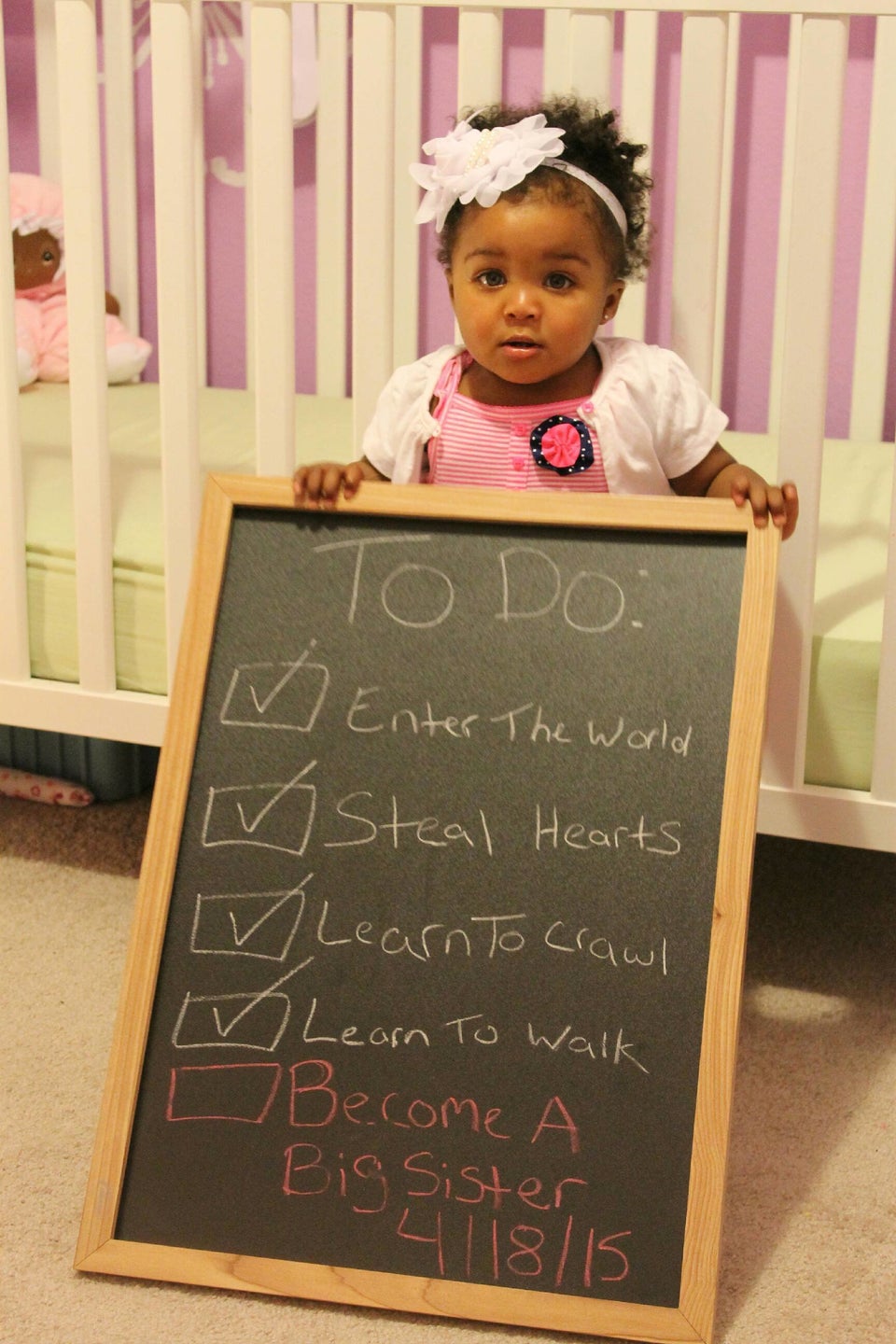 Creative Pregnancy Announcements