On Wednesday, Rep. Brad Sherman (D-Calif.) introduced an article of impeachment in the House, seeking to remove President Donald Trump from office for obstruction of justice. Rep. Al Green (D-Texas) co-sponsored the article.
As Sherman sees it, Trump's firing of FBI Director James Comey ― who says he was fired in retaliation for continuing to investigate Flynn ― constitutes obstruction of justice.
"Recent disclosures by Donald Trump Jr. indicate that Trump's campaign was eager to receive assistance from Russia," Sherman explained in a media release. "It now seems likely that the President had something to hide when he tried to curtail the investigation of National Security Advisor Michael Flynn and the wider Russian probe. I believe his conversations with, and subsequent firing of, FBI Director James Comey constitute Obstruction of Justice."
While Sherman said Trump has also engaged in all manner of decidedly unpresidential conduct, he acknowledged that doesn't constitute an impeachable offense.
"The Constitution does not provide for the removal of a President for impulsive, ignorant incompetence," he wrote. "It does provide for the removal of a President for High Crimes and Misdemeanors."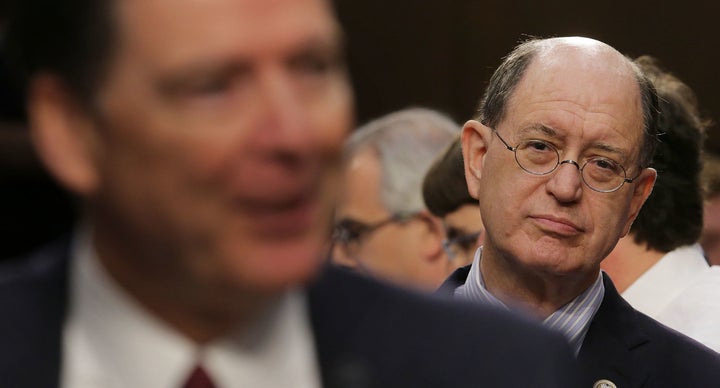 Sherman is under no illusion that House Republicans will move forward on impeachment, but he hopes formally raising the option might nonetheless spur them to action in one of two ways:
First, I have slight hope it will inspire an "intervention" in the White House. If Impeachment is real, if they actually see Articles, perhaps we will see incompetency replaced by care. Perhaps uncontrollable impulses will be controlled. And perhaps the danger our nation faces will be ameliorated.

Second, and more likely, filing Articles of Impeachment is the first step on a very long road. But if the impulsive incompetency continues, then eventually—many, many months from now—Republicans will join the impeachment effort.
Popular in the Community