For the first time in two years, humans stood on the top of the world.
A team of nine Sherpas successfully scaled Mount Everest's peak on Wednesday -- the first climbers to do so since a deadly earthquake in 2015 and a fatal avalanche the year before made attempts to the summit impossible.
The team, led by Sherra Gyalgen Sherpa, was hired by expeditions to carry equipment and secure ropes on the mountain. More than 280 foreign climbers and their guides were reportedly waiting to attempt the final ascent.
"Although they were planning to reach [the summit] much earlier in the day, difficult climbing conditions near the Hillary Step -- a major climbing hurdle around 70 meters below the peak -- delayed the Sherpas' plans," he said. "Because of heavy snow and ice, it took more than four hours for them to cross the Hillary Step."
Sherra Gyalgen Sherpa was the first person to reach the summit.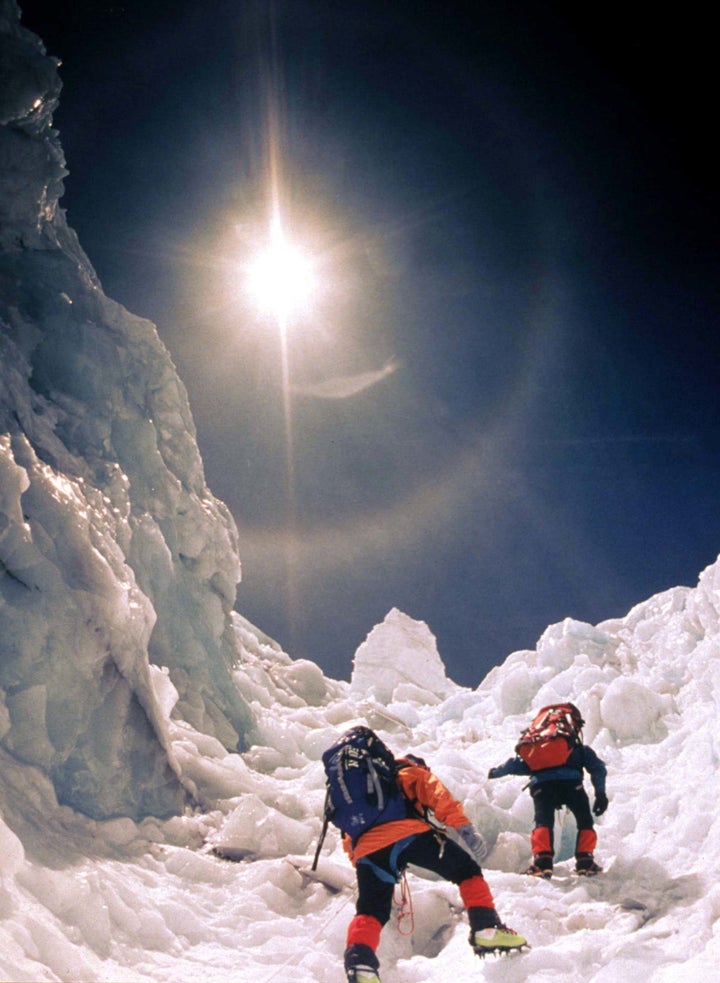 To address some of these safety concerns, authorities have, for the first time ever, allowed helicopters to transport some climbing gear up part of the mountain, the BBC reported. Now Sherpas can avoid carrying some equipment through the Khumbu Icefall, which has become even more dangerous since last year's earthquake. 
It's unclear if the helicopter help was a one-time occurrence or if it will become standard practice, National Geographic reported. 
"We have been pushing for permission to do this for years," mountain guide Garrett Madison said. "I'm glad the Nepal ministry finally got on board with the sensible decision."
REAL LIFE. REAL NEWS. REAL VOICES.
Help us tell more of the stories that matter from voices that too often remain unheard.
BEFORE YOU GO