As someone who has also dealt with a level of anxiety the majority of my life, the melodic, edgy, and whimsical sound that the indie-pop band produced had a way of being grounding and inexplicably relatable while also being the soundtracks to much of my teenage years.
When I heard that Eisley would be releasing their fifth full-length album named, "I'm Only Dreaming", I knew I had to get the inside scoop after hearing melodies and rhythms that echoed their earlier works.
The most recent song they've released is called, "Louder than a Lion," featuring Circa Survive frontman Anthony Green, was written as a love song for her two daughters but the heart of the song itself is darker than what you might expect a love song to be.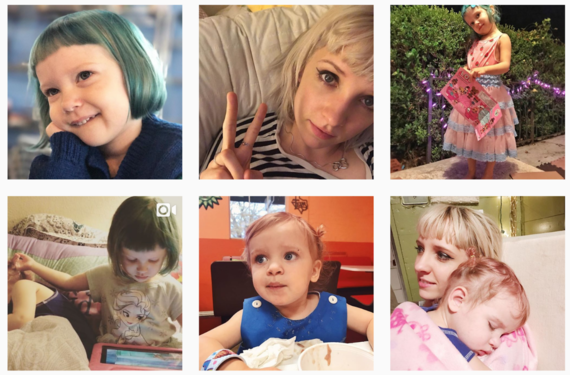 You Can Follow Sherri on Instagram @SDuPreeBemis
The reason for this darker mood to the song has largely to do with her own struggles with sleep anxiety. "This song started out as a bit of a dark love song to my daughters. I struggle with sleep anxiety... [but] I wrote it to them, wanting them to know they could always sleep tight because I'd always be awake, watching over them, keeping the darkness away..."
Looking for the positive notes in something as unnerving and frustrating as sleepless nights, she says, "I realized that even if I can't sleep well, I can at least watch over my daughters as they rest peacefully."
Notes of love and heart are hoarded into this song alone. The rest of the songs such as Defeatist showcase Sherri's delicate vocals matched with sincere lyrics about love and fighting for keeping that love and loved ones in your life.
Along with the new album, Eisley also has scheduled a tour (dates below) featuring their new lineup of songs and band members.
As a fan, you can be sure that I've listened to all the new songs with insatiable repetition the past couple of months and that I've bought my tickets to the show.
You can learn more about Eisley and their newest album which will be released on February 17th this on their website.
Eisley w/ Civilian and Backwards Dancer
Feb 16 Houston, TX @ White Oak Music Hall - Upstairs
Feb 17 Dallas, TX @ House of Blues - Cambridge Room
Feb 18 Waco, TX @ Common Grounds
Feb 20 Nashville, TN @ Exit/In
Feb 21 Atlanta, GA @ Vinyl
Feb 22 Carrboro, NC @ Cat's Cradle - Back Room
Feb 23 Vienna, VA @ Jammin Java
Feb 24 Baltimore, MD @ Baltimore Soundstage
Feb 25 Richmond, VA @ The Broadberry
Feb 26 Uncasville, CT @ Mohegan Sun - Wolf Den
Feb 27 New York, NY @ Webster Hall - Studio
Feb 28 Boston, MA @ Brighton Music Hall
Mar 02 South Burlington, VT @ Higher Ground
Mar 03 Ithaca, NY @ The Haunt
Mar 04 Buffalo, NY @ Waiting Room - Studio
Mar 05 Pittsburgh, PA @ The Club at Stage AE
Mar 06 Philadelphia, PA @ The Foundry at The Fillmore
Mar 08 Columbus, OH @ The Basement
Mar 09 Cleveland, OH @ Grog Shop
Mar 10 Detroit, MI @ Shelter
Mar 11 Chicago, IL @ Subterranean
Mar 12 Minneapolis, MN @ 7th St Entry
Mar 13 Indianapolis, IN @ The HiFi
Mar 20 Denver, CO @ Lost Lake Lounge
Mar 22 Portland, OR @ Star Theater
Mar 23 Seattle, WA @ Chop Suey
Mar 25 San Francisco, CA @ Bottom of the Hill
Mar 27 Los Angeles, CA @ Troubadour
Mar 28 San Diego, CA @ House of Blues - Voodoo Room
Mar 29 Anaheim, CA @ House of Blues - The Parish
Mar 30 Phoenix, AZ @ Valley Bar
Popular in the Community