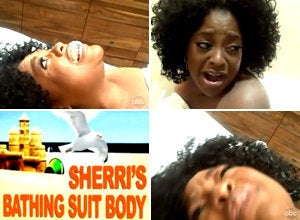 Sherri Shepherd is gearing up to show off her bikini body on "The View" next week, and in anticipation of the unveiling she went for her first bikini wax.
In a "View Video Album" segment, Sherri took the audience through the experience with her as she went to New York's Paul Labrecque salon for the Brazilian wax.
She was shocked to know there was no pain medication available for the wax, and she squirmed and screamed throughout the video as wax therapist Mina went to work.
"This is worse than having a baby!" she said. "Oh, God! Please, Lord!"
Popular in the Community