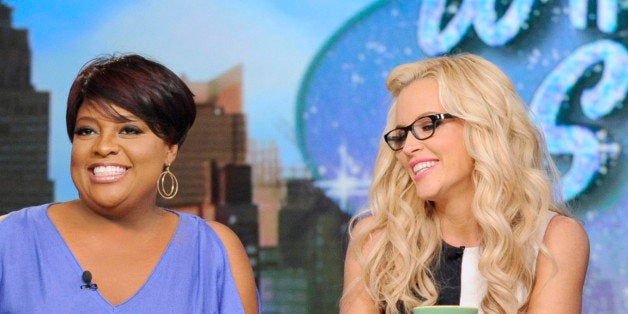 In a move that signaled yet another major shakeup on "The View," co-host Sherri Shepherd announced Thursday night that she was leaving the show after seven years, and Jenny McCarthy appeared to confirm that she was also stepping down after just one season.
The moves leave Whoopi Goldberg as the program's sole remaining host.
In a statement, Shepherd said, "It's been seven wonderful years on 'The View' and after careful consideration it is time for me to move on. I am extremely grateful to Barbara Walters and Bill Gedde for giving me the opportunity. I look forward to the business opportunities that lay ahead for me and I am incredibly grateful to my View family and my fans for supporting me on this journey."
Soon after, McCarthy tweeted the following:
In a separate statement, ABC seemed to suggest that the departures were less than voluntary.
"'The View' will be moving in an exciting new direction next season and ABC has made decisions to evolve the show creatively," the network said.
TMZ claimed that the two women had been fired. The Associated Press reported that Shepherd and ABC had failed to agree on terms for a new contract.
Whatever the case, "The View" finds itself in the midst of another great upheaval. The show has seen a steady stream of co-hosts depart over the last year, with Elisabeth Hasselbeck, Joy Behar and Barbara Walters all saying goodbye. With the hiring of McCarthy, the program seemed to be making a conscious attempt to move away from the kinds of contentious political arguments that previously leant it much of its buzz.
Clearly, however, the new format was found wanting. There was no immediate indication as to who would replace Shepherd or McCarthy (or, indeed, Walters, who left in May), or what the newly revamped show would look like. But the version of "The View" that returns to the airwaves in the fall will be a drastically different one than viewers have become used to.
Related
Popular in the Community