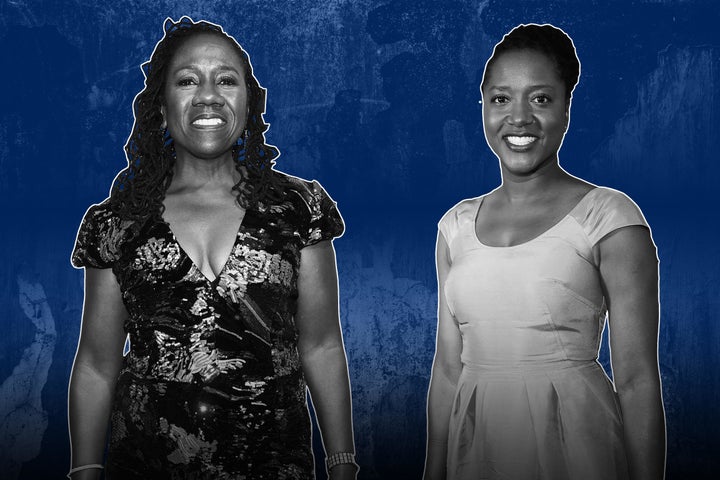 Peering at her television screen, she could see the whole dais during Richard Nixon's impeachment hearings — a sequence of the same drab business suit repeated one after the other, with each accented by some understated accouterment. A gray suit with a blue tie. A blue suit with a gray tie. A black suit with a brown wristwatch.
But sitting in her family's living room in 1974, Sherrilyn Ifill's eyes were transfixed on radiant color: the bright red of Rep. Barbara Jordan's dress, the brown of her skin. Ifill watched the hearings religiously with her family, inspired by the ways in which the South's first black female representative waxed poetic on her country and criticized its corrupt leader.
At that time, there was no possible way of knowing just how instructional those moments were.
"It wasn't as though the men in that room looked like they wanted to listen to her," Ifill recalled. "They just couldn't not listen to her."
Ifill is the president and director-counsel for the NAACP Legal Defense and Educational Fund (LDF), a role she has held since 2013. But the past two years under the Trump administration have seen a raft of civil rights rollbacks that have transformed the LDF into a rapid-response team for the disempowered.
Ifill and her associate director-counsel, Janai Nelson, said they remember discovering their passions for civil rights work early in their lives. Ifill was reared in a politically minded family and, as a child, desperately wished she had been alive during the height of the civil rights movement.
"I used to feel like I'd missed it," she said, seemingly nodding to the similarity between that period and the current one. "I wondered how it could be possible that I wasn't born at the time of this movement."
"I wondered how it could be possible that I wasn't born at the time of this movement."
Nelson also recalled being conscious of racial injustice in America at a young age.
"The issue of racial injustice has been one that I really can't remember not being aware of, which in some ways is quite sad," she told HuffPost.
Thurgood Marshall founded the LDF in 1940 and intended it as a war chest to allow the NAACP to provide aid to those around the country scorned by systemic oppression. The LDF has been separate from the NAACP since 1957. Its history is abundant in high-profile cases, from Brown v. Board of Education, in which the Supreme Court ruled against de jure school segregation, to the LDF's involvement in the Shelby County v. Holder voting rights case, which ultimately resulted in a repeal of key provisions of the Voting Rights Act.
When Marshall died in 1993, Nelson was a freshman at UCLA Law School. Inspired by his legacy, she earned an externship in the LDF's regional office in Los Angeles as a student.
Ifill and Nelson work together to allocate the LDF's resources in support of civil rights protections across the country. The two are seasoned attorneys who frequent the cable news circuit and have taken on public roles as leaders of what is arguably America's foremost civil rights organization. Both are in their second stint of work with the LDF, after having taken time away to work in academia and raise their children.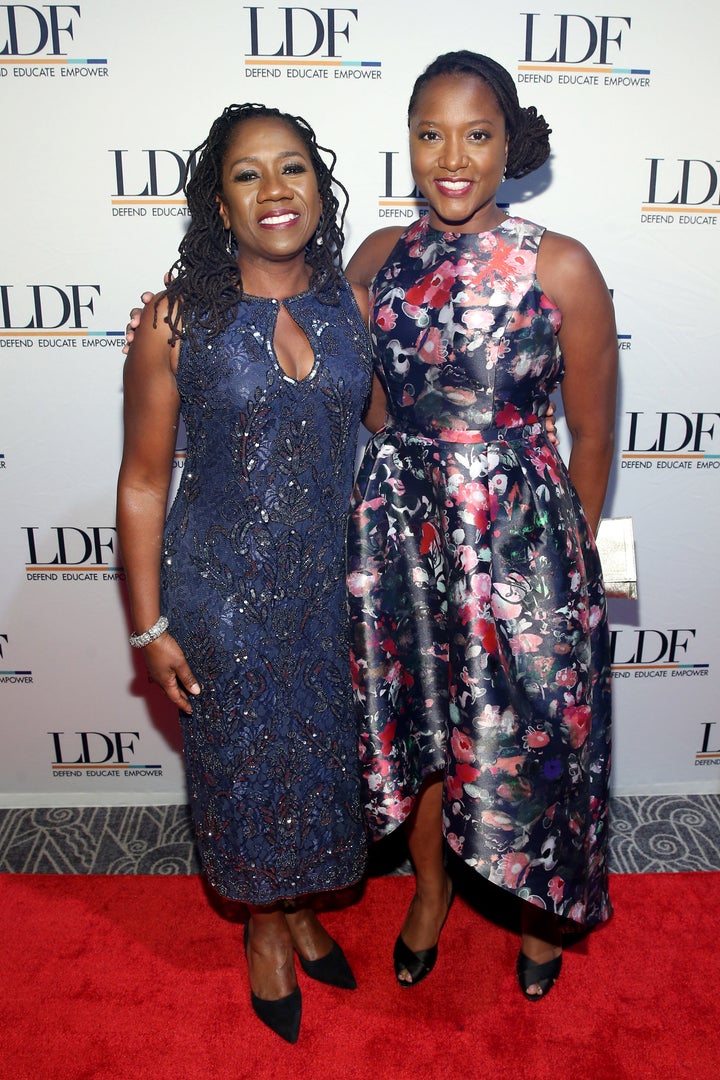 As Ifill remembered, her first go-round with the organization was not entirely conducive to new motherhood.
"The first time I felt my baby kick was during a deposition," she said. "I conducted my first trial pregnant. I weaned my eldest daughter to argue my first appellate case."
She credits the experience for inspiring her brand of leadership ― one that places emphasis on family time and a healthy home life. And it's clear that Ifill's and Nelson's intersections ― as black women who are also mothers ― factor in their legal agenda or at least enhance their perspective on the difficulties endured by Americans of various identities.
And with the breadth and depth of issues the LDF addresses, the contours of American democracy could very well be shaped by the group's handiwork, particularly when it comes to opposing an administration committed to rolling back civil rights protections.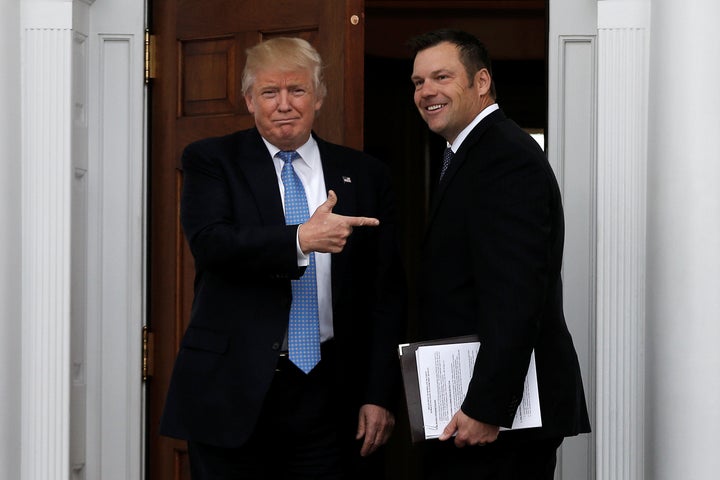 "With this administration, it's like drinking out of a firehose."
"I think we've only sued a president once before in the nearly 80-year history of the organization," Ifill said. "We sued Ben Carson. We sued Betsy DeVos. This is not normal, and it's not because we've changed."
Simply, the Trump administration's rollback of civil rights protections is more systemic and is farther-reaching than prior administrations'.
"With this administration, it's like drinking out of a firehose," Ifill said. "This is a very aggressive administration, and with many of the actions it's taken, I think it's fair to say it's been stretching all of us."
Nelson said they are worried not just about new threats to civil rights but also about maintaining the fight against those that existed long before this administration.
"The things we've been working on for years cannot just be cast aside in order to respond to every antic coming out of the White House," she said.
She added that ensuring access to clean water and efficient transportation, for example, are initiatives the organization has pursued for years and that making progress in those areas requires prioritizing and making tough decisions about the most pressing threats coming from the administration.
"No win has come easy. No win has come fast."
That concern about attrition takes on added meaning, though, during a time when the threats to civil rights are ubiquitous. Ifill, Nelson and their organization have emerged as shepherds in this era by forging a path to equality on a number of fronts one court ruling at a time and paying more attention to the intersections of race and other identities than previous iterations of the LDF.
Theirs is an organization that has been elevated in stature and responsibility amid the unique dangers posed by a particularly hostile administration, and the two black women heading the organization wield more influence over the scope of American democracy for the next generation than, perhaps, any other private citizens.
And to date, they operate with an understanding that their victories will not be secured without an enduring struggle.
"Most of us are where we are, working in the places we work and having attended the schools we attended because a group of young lawyers without a blueprint executed a plan over decades," Ifill said.
"No win has come easy. No win has come fast."