 WASHINGTON -- Sen. Sherrod Brown (D-Ohio) is getting a boost from union members, with the AFL-CIO super PAC Workers' Voice launching $50,000 in advertising against his GOP opponent, state Treasurer Josh Mandel.
Visitors to the websites of the Cleveland Plain Dealer, Columbus Dispatch and the Cincinnati Enquirer on Thursday will see giant ads from Workers' Voice saying that Mandel is "betting against Ohio families."
Clicking on the ad will go to a page encouraging them to "send a message of disgust with Josh Mandel."
The anti-family charge is based on a ThinkProgress post by Scott Keyes, who reported that Mandel "stands to reap a significant financial windfall if the government defaults by not raising the debt ceiling, a move he opposed last year and has indicated he would vote against if elected to the Senate."
The ad buy is Workers' Voice's second in the Ohio Senate race. The super PAC's first online ad campaign, which totaled $100,000, hit Mandel for the questionable donations he and other state Republicans have received from the Suarez Corporation Industries. The FBI is investigating the contributions.
Workers' Voice is different from most other super PACs, in that it allows supporters to choose where to spend their money.
As The Huffington Post's Sam Stein reported in April, "Participants who undertake campaign activities -- phone banking, neighborhood canvassing, field program volunteering and others -- will be rewarded the equivalent of super PAC currency. That currency, in turn, can be used to direct which candidates and issues Workers' Voice supports and how they support them, be it through online advertising, voter registration, get-out-the-vote operations or other mechanisms."
This online ad campaign against Mandel was the first time supporters voted where to spend their money, showing the importance of reelecting Brown within the progressive labor community.
In June, The Huffington Post reported that no Democratic lawmaker had been bombarded more by outside spending than Brown. As of June 11, GOP-aligned groups had poured more than $7.5 million into TV ads to attack Brown, while progressive groups had spent $1.5 million to help him.
Republicans have made the defeat of the progressive senator a top priority, with conservative outside groups contributing heavily.
When asked why he thought progressives weren't matching the conservative spending in his race, Brown told The Huffington Post at the time that they simply don't have as much money. But perhaps more fundamentally, conservatives have a greater incentive to donate to these groups in the first place.
"If George Soros or some wealthy person on the left drops $20 million into a race or a series of races, and his side wins -- our side wins -- they don't get any material benefit from it," Brown explained. "But if the Koch brothers or Sheldon Adelson or Harold Simmons in Texas put $10 or $20 million each in and win, they get tax cuts, weaker environmental laws and anti-labor legislation. They have more billionaires with more income, more money anyway, but they also have an economic incentive. For their side, it's a good investment to make more money. For our side, it's a good investment in good government and progressive values. And the financial incentive trumps so often."
Email to Workers' Voice members:
Subject: Here's the Ohio Senate ad you voted for

You voted for us to run ads in the Ohio Senate race, and today they are live.

If you've visited the Cleveland Plain Dealer, Columbus Dispatch or Cincinnati Enquirer you've already seen them, but if not, here's the gist:

According to recent personal financial disclosure forms, Josh Mandel and his wife have a big bet against U.S. Treasury bonds. What that means is if the government goes into default by not raising the debt ceiling-- something Mandel has advocated for -- he stands to make a ton of cash.

Josh Mandel is literally betting against your family ... and America. That's just not something you can do as a U.S. Senate candidate.

Visit the link below to see the ads and contribute to Workers' Voice to help us extend our buy:

LINK

Between now and November, we're going to do our best to make sure everyone in Ohio knows that while Sherrod Brown has been fighting to create jobs for Ohio families, Josh Mandel has been betting against them.

I hope you'll share the ad and help us get it in front of more voters.

Best,

Eddie Vale
Workers' Voice, Communications Director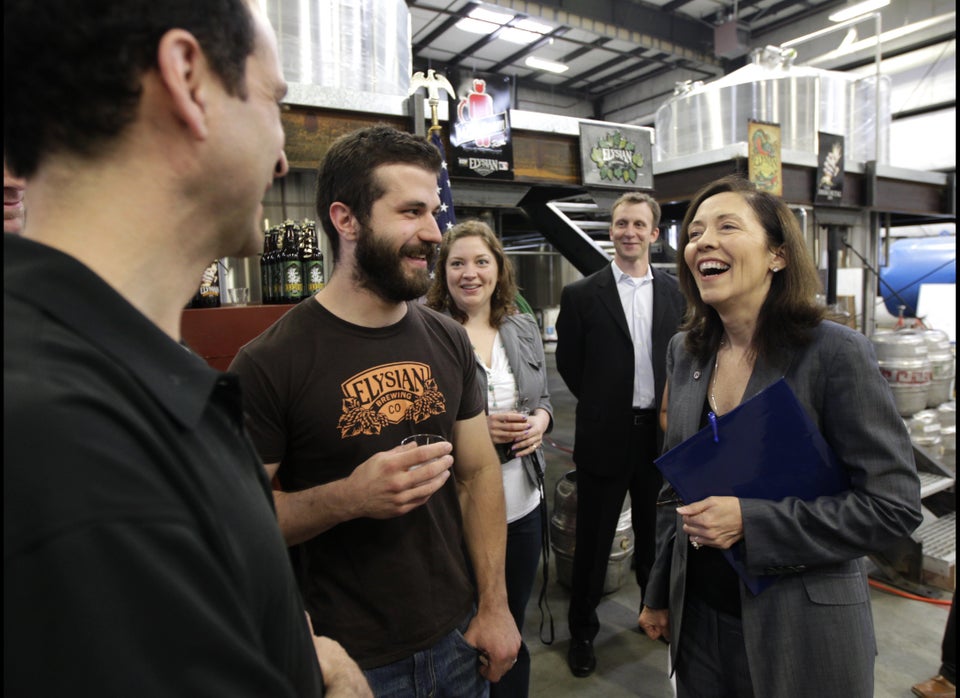 The Women Running for Senate in 2012