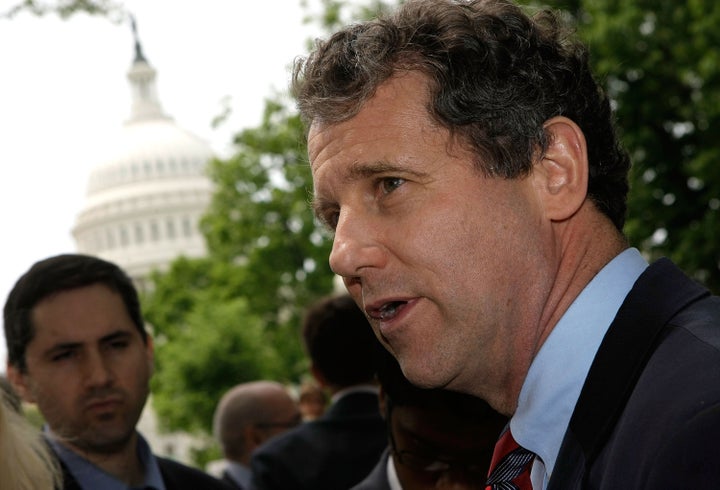 WASHINGTON -- Crossroads GPS, the advocacy group launched by Karl Rove, is coming out with a $1.1 million ad campaign against Sen. Sherrod Brown (D-Ohio) on Tuesday, pushing the total amount of conservative spending in that race to more than $10 million.
According to Brown campaign spokesman Justin Barasky, $1.1 million in airtime time was reserved by Crossroads GPS beginning on July 10 and continuing for 10 days in Ohio's major markets -- Cleveland, Cincinnati, Columbus, Toledo, Dayton and Youngstown.
That raises spending by outside conservative groups in the Ohio contest to $10.5 million, more than any other senator or Senate candidate in the country has faced. In contrast, progressive groups have spent around $2.5 million to aid Brown, who is running against Ohio State Treasurer Josh Mandel (R).
At the same time as the latest ad buy, a large amount of additional airtime was reserved by Crossroads GPS in the same markets. The Brown campaign suspects that too is for the Senate race, since other time was bought separately for presidential ads. Crossroads GPS did not return a request for comment and clarification.
The total size of this buy -- including the $1.1 million campaign set to launch tomorrow -- is $7.8 million.
Not counting the cost of the airtime that may or may not be for the Ohio Senate contest, the U.S. Chamber of Commerce is the biggest spender in the race, putting in $3.8 million. Crossroads GPS is next, spending $2.5 million, followed by the 60 Plus Association at $2.4 million. Other groups channeling funds into Ohio include the Coalition to Protect Patients' Rights, the Concerned Women for America Legislative Action Committee, the National Association of Manufacturers, the Government Integrity Fund and American Commitment.
On the progressive side, the League of Conservation Voters, the Service Employees International Union and Majority PAC have all jumped in to back Brown.
Despite the lopsided cash advantage in his favor, Mandel recently lamented the outside influences at a campaign event.
"There's no way in the world we're going to have as much money as they are," Mandel said at a speech in Dublin, Ohio. "What we have on our side is something more important. It's called the silent majority."
Mandel and Brown are not allowed to coordinate with these outside groups, many of which are classified as 501(c)(4) organizations under the U.S. tax code. With that classification, the groups do not have to disclose their donors but also can't primarily focus on political advocacy.
On Monday, the Democratic Senatorial Campaign Committee filed a complaint with the Federal Election Commission, arguing that Crossroads GPS, Americans for Prosperity and the 60 Plus Association should not be allowed to keep their donors secret because the groups are essentially acting as political organizations.
When asked why he thought progressives weren't matching the conservative spending in his race, Brown told The Huffington Post last month that they simply don't have as much money. But perhaps more fundamentally, he said, wealthy conservatives have a greater incentive to donate to these outside groups in the first place.
"If George Soros or some wealthy person on the left drops $20 million into a race or a series of races, and his side wins -- our side wins -- they don't get any material benefit from it," Brown explained. "But if the Koch brothers or Sheldon Adelson or Harold Simmons in Texas put $10 or $20 million each in and win, they get tax cuts, weaker environmental laws and anti-labor legislation. They have more billionaires with more income, more money anyway, but they also have an economic incentive. For their side, it's a good investment, to make more money. For our side, it's a good investment in good government and progressive values. And the financial incentive trumps so often."
Below, a list of wealthy super PAC donors looking to make their mark on the 2012 elections: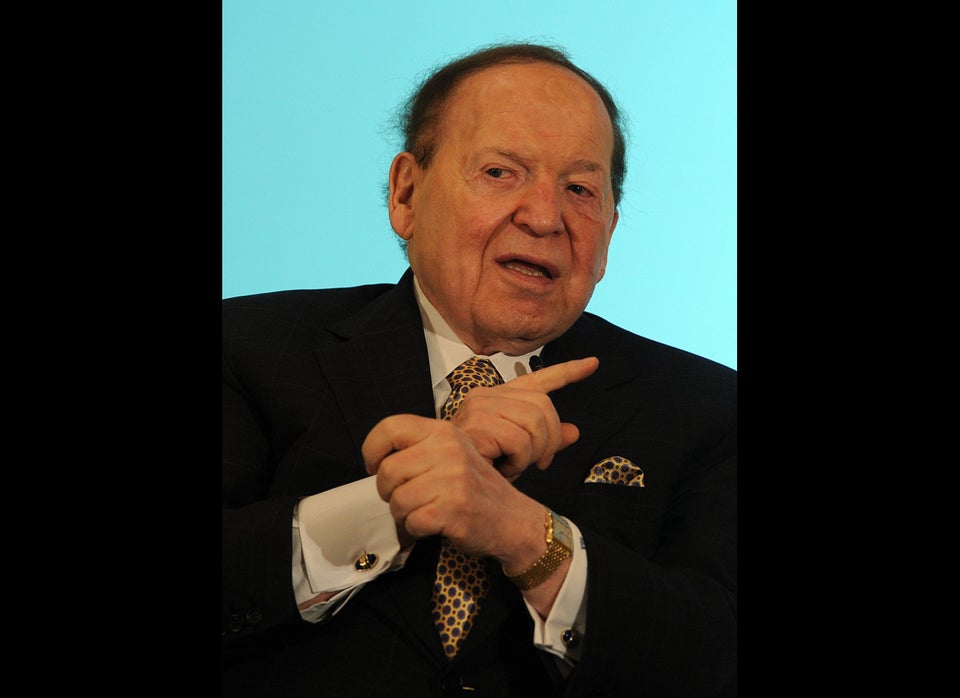 Donors Giving $500,000-Plus To Super PACs
Popular in the Community