So that happened. On this week's podcast, we talk to Sen. Sherrod Brown (D-Ohio) about austerity in Greece and banking regulations at home, break down the latest attack on Planned Parenthood, and examine how unlimited money is wrecking the Republican National Committee's hopes for an orderly primary season.
Listen to this week's "So, That Happened" podcast below: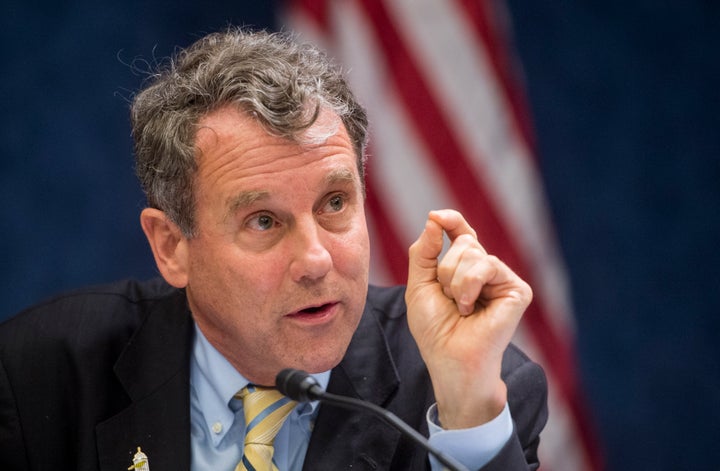 Some highlights from this week:
"Clearly there is responsibility on the part of the Greeks, too, in the way they've run their government and the way they've organized their society. But when in the end, those who make the loans and made them not always with great responsibility don't seem to pay much of a price." — Sen. Sherrod Brown (D-Ohio) on Greece's debt struggle with European banks
"We've got these big settlements. They are not unimportant, but the fact that nobody's gone to jail over this is I think disheartening to many." — Sen. Sherrod Brown (D-Ohio) on the Department of Justice giving big banks a free pass after the 2008 financial crisis
"This is the future. We're in the future right now and Donald Trump is the futuristic 'Biff' from the 'Back to the Future' movies. Only on a bigger scale. And it's awesome." — Arthur Delaney on the Donald Trump zeitgeist
"He's welcome to come on our podcast anytime. We'll just call him an asshole the whole time." — Jason Linkins on his special relationship with 'The Donald'
"Scott Walker is leading the 'Let Them Die' caucus." — Zach Carter on Scott Walker's arcane drug policies
"I just think it says a lot that they couldn't do it under Live Action anymore. They had to use a different name because people don't trust them anymore." — Laura Bassett on the Planned Parenthood sting video
This podcast was produced and edited by Ibrahim Balkhy and engineered by Brad Shannon, with assistance from Christine Conetta and Adriana Usero.
To listen to this podcast later, download our show on iTunes. While you're there, please subscribe, rate and review our show. You can check out other HuffPost Podcasts here.
Have a story you'd like to hear discussed on "So, That Happened"? Email us at your convenience!
Popular in the Community