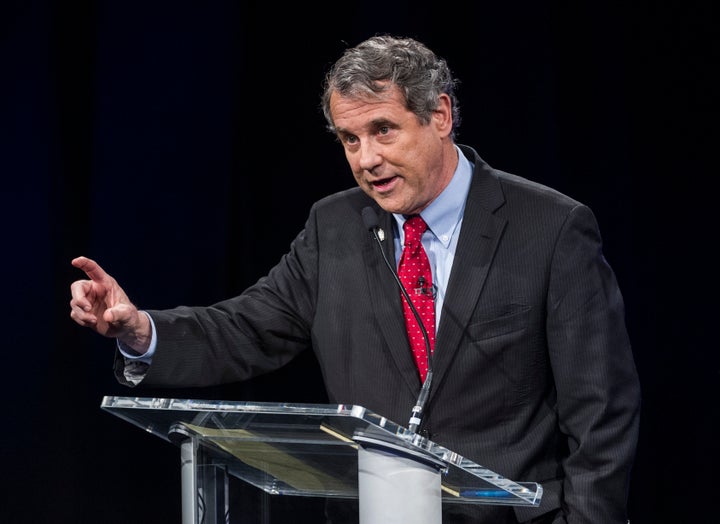 Ohio Sen. Sherrod Brown has been re-elected to his third six-year term in the Senate after defeating Republican challenger Rep. Jim Renacci on Tuesday.
Brown, who was first elected to the Senate in 2006, had long been favored to win and held a double-digit lead over Renacci in polls taken in the months leading up to the election.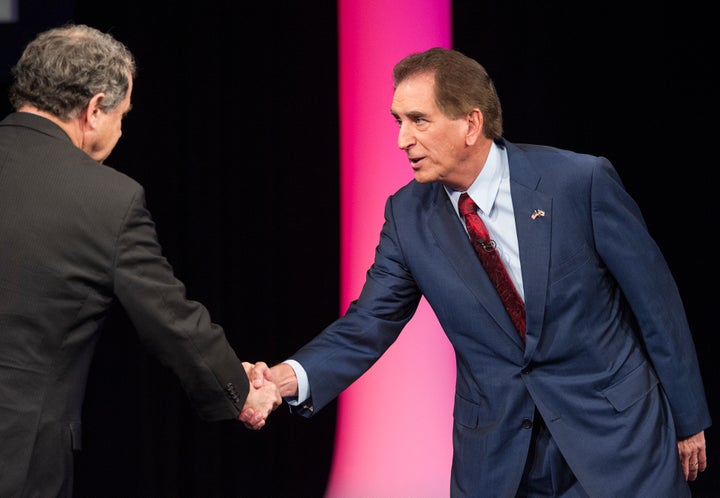 By mid-October, Brown had raised a record $27.1 million and spent five times more than Renacci, allowing him to afford donations to other Democratic candidates, according to Cleveland.com.
Renacci ― whose estimated net worth is at least $34 million, according to Roll Call ― loaned his campaign $4 million in the first quarter after he suddenly entered the Senate race in January, reported Politico. Renacci abandoned a gubernatorial quest after his party's Senate challenger, state Treasurer Josh Mandel, dropped out of the race that month, citing his wife's health.
His decision to jump into the Senate race, despite his outspoken dislike for Washington politics, followed a direct request by Trump. By swapping races, Renacci would "help protect the future of President Trump's agenda," Renacci stated in an email announcing his campaign.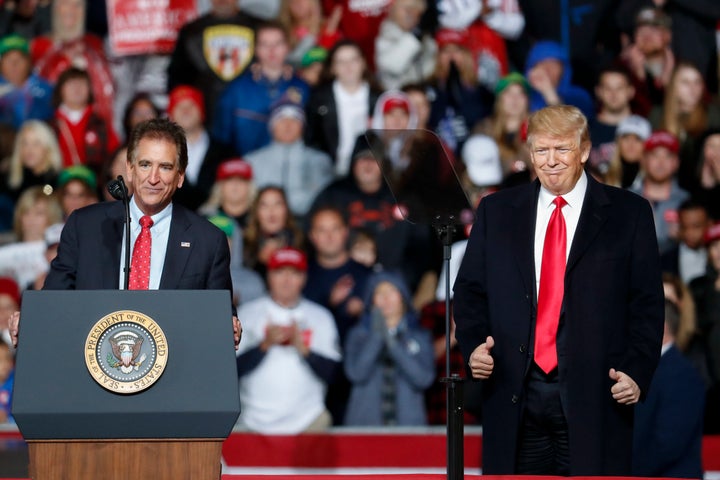 Renacci went on to unroll an "Ohio First" slogan, similar to Trump's "America First," and showcase Trump's official endorsement in his campaign ads.
With Ohio having voted for Trump in the presidential election, Renacci painted Brown as being too liberal to represent the state. (Brown is the only current incumbent Democrat elected to statewide office in Ohio.)
He also tried to discredit Brown with smear tactics, including by repeatedly bringing up past allegations of abuse brought against Brown by his first wife, Larke Recchie, who defended her ex-husband's character throughout his campaign.
In the weeks before Tuesday's vote, Renacci also claimed that "multiple women" had contacted him saying they were sexually assaulted by Brown between 1987 and 2004. Brown's campaign sent Renacci a cease-and-desist letter following the Republican's claims, which were slammed as false and libelous. 
Calling all HuffPost superfans!
Sign up for membership to become a founding member and help shape HuffPost's next chapter