Sheryl Crow's life today doesn't look exactly how she imagined it would ― and the singer-songwriter is completely OK with that.
The Grammy winner, who releases her new album, "Be Myself," on Friday, says she feels more liberated and fearless than ever.
"I thought things were going to look different in my life with regard to getting married and having babies and all that," Crow, 55, told The Huffington Post. "And I would not change a single thing. I've traveled all over the world and I've had other jobs, which have definitely informed who I am and how I look at this part of my life. I wouldn't trade it."
Crow, who worked as a teacher before pursuing music, adopted two boys (now ages 10 and 7) and says that being a mom has been one of the best experiences she's ever had.
"I'm enjoying being present for my kids and being able to experience life through people who are going through it for the first time," said the Missouri native, who now calls Nashville home.
Her sons, Wyatt and Levi, are part of what inspired the new music. There's a song, for example, called "Alone in the Dark," in which she sings about turning off devices and technological distractions.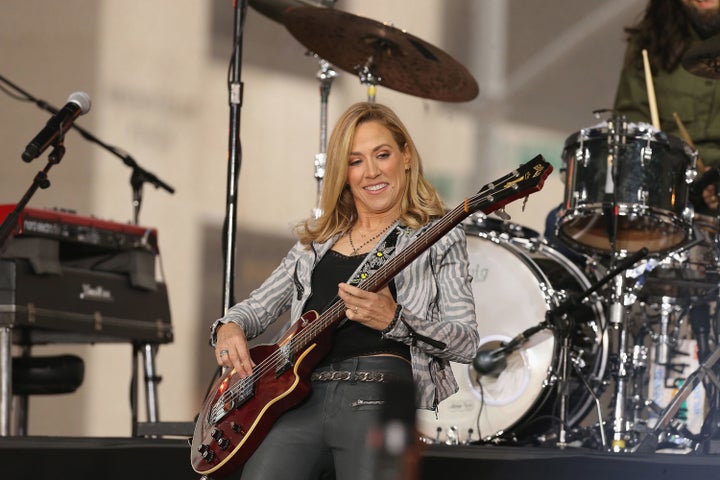 "I'm raising two people and [I'm seeing] their interest in cell phones and YouTube and how different it is for them ― and my navigating having gadgets around and trying to be there for my kids," she said. "So there were just topics that could not not be present on the record by virtue of the fact that they were an immediate influence on my life."
Crow also couldn't avoid the current political and social climate when writing songs for the new set, her first since 2013's "Feels Like Home."
"This record felt like all the emotions and topics were in the ether. There was no escaping them," she said.
The album, produced by Jeff Trott, harkens back to the vibe felt on Crow's earlier records. In fact, Crow says it has the same "spirit" as her self-titled 1996 sophomore album, which featured the hits "A Change Would Do You Good," "Everyday Is a Winding Road" and "If It Makes You Happy." She was coming off the success of her debut, "Tuesday Music Night Club," and the runaway hit, "All I Wanna Do." It was around that time, though, when Crow felt as though people were just "over" her.
"It's human nature. People were excited to be in on the discovery bandwagon and that emotional ownership of someone who was just starting and word of mouth … but then when it became a giant commercial product, it lost its kind of punkiness and when you start showing up on every cover people feel like you're not that same person that you were. I mean, I understand it," said Crow. "I've seen it happen with so many celebrities and now it's different because it's to your advantage to be on the cover of everything, but back then it didn't help your art at all."
She also felt pressure to snag single after single following all of the early success. Not to mention some of the pushback she received after being, well, what felt like practically everywhere.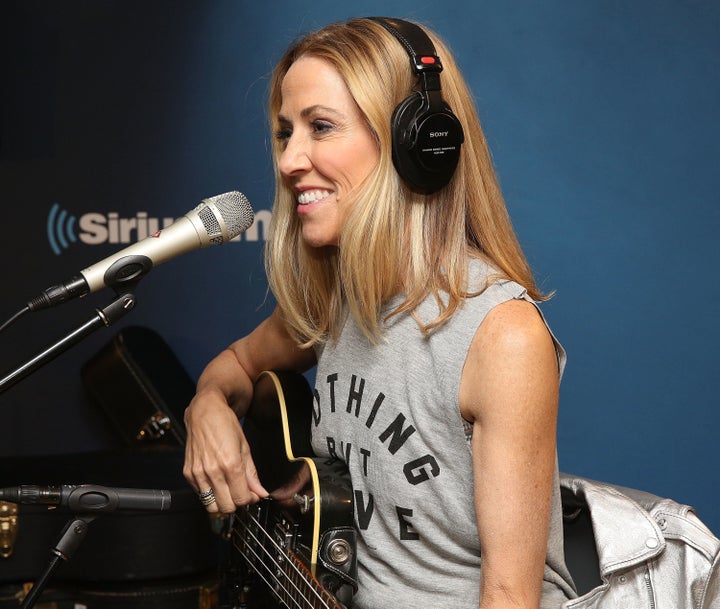 "It was an unbelievable blessing, but I just didn't know how to handle that. How could people not be happy with me? I'm such a people pleaser, or I was back then until I got breast cancer and then I quit being a people pleaser," Crow said about being diagnosed with the disease in 2006.
Now, two decades later, Crow says she feels comfortable with where she's at in her professional career and personal life. She's not writing music for "pop culture" or for Top 40 radio ― or even for a particular age group. And Crow's still having fun, she says. 
Even more so, she's happy just being herself. 
Calling all HuffPost superfans!
Sign up for membership to become a founding member and help shape HuffPost's next chapter
BEFORE YOU GO
PHOTO GALLERY
Celebrity News & Photos: 2017