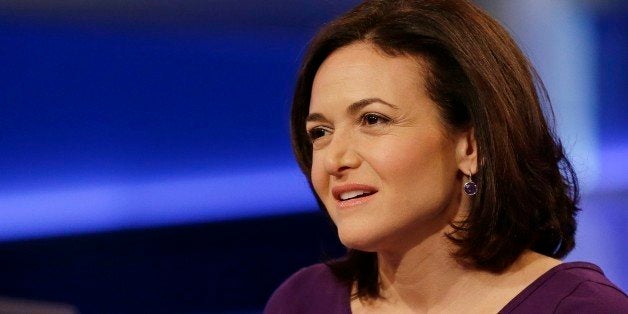 Sheryl Sandberg returned to work Monday, just 10 days after the death of her husband, David Goldberg.
Sandberg, Facebook's chief operating officer, will not be traveling for work during this transitionary period and will work around her two young children's school schedules, according to Re/code's Kara Swisher.
"Sandberg decided to return to Facebook -- rather than taking a leave -- on advice from child psychologists who suggested that kids often benefit by trying to get back to typical routines quickly," wrote Swisher.
A Facebook spokeswoman confirmed Swisher's story to The Huffington Post.
Goldberg, 47, a respected Silicon Valley titan and the CEO of SurveyMonkey, died May 1 of a head injury suffered while vacationing in Mexico.
His sudden death triggered an outpouring of grief from Silicon Valley.
"This is the biggest loss in Silicon Valley since Steve Jobs," Salesforce CEO Marc Benioff told The Wall Street Journal last week. "The way that Steve Jobs was very much a visionary in technology, Dave Goldberg was very much a visionary in how to lead a life of all seasons."
President Barack Obama also offered his condolences in a Facebook post on May 5, calling Goldberg "the definition of a real leader" and adding he was "heartbroken" by news of his death.
That same day, 1,700 friends and family members gathered for a memorial service at Stanford University, during which Sandberg said she was "grateful for every call, every post, every Facebook message" of love she'd received since the tragedy, reported The New York Times.
Popular in the Community