Facebook Chief Operating Officer Sheryl Sandberg said on Thursday that she doesn't believe fake news influenced the outcome of the U.S. election.
People have criticized the site for not doing enough to distinguish between fake and real news during the presidential campaign. False news stories generated more engagement than stories from real news outlets during the home stretch of the election, according to a BuzzFeed analysis.
Asked whether fake news played a bigger role in the election than she had anticipated, Sandberg said she didn't believe it had.
"There have been claims that it swayed the election," she said on NBC's "Today" show. "And we don't think it swayed the election but we take that responsibility really seriously and we're looking at things like working with third parties helping to label false news, doing the things we can do to make it clearer what's a hoax on Facebook."
Facebook CEO Mark Zuckerberg made comments similar to Sandberg's following the election, saying he did not believe fake news had influenced its outcome.
"Of all the content on Facebook, more than 99% of what people see is authentic," he wrote in a statement. "Only a very small amount is fake news and hoaxes. The hoaxes that do exist are not limited to one partisan view, or even to politics. Overall, this makes it extremely unlikely hoaxes changed the outcome of this election in one direction or the other."
Zuckerberg also outlined some of the steps the company would take to address fake news, which include improving mechanisms for reporting examples of it and improving the site's ability to detect whether a story is real.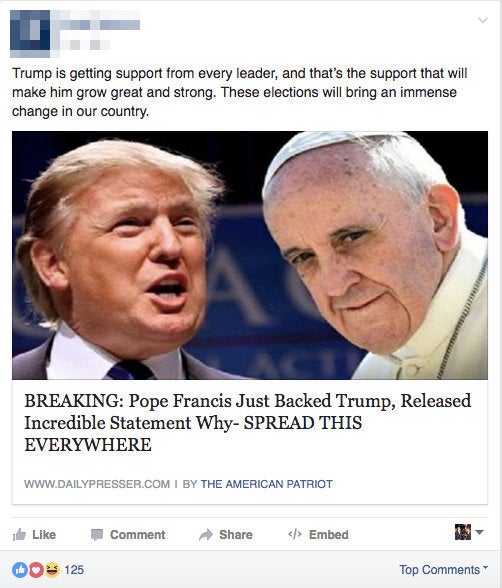 Fake News Spread By Social Media During The 2016 Election
Popular in the Community