Facebook Chief Operating Officer Sheryl Sandberg and her husband, Dave Goldberg, have pledged at least half of their $1 billion fortune to charity.
The Giving Pledge, a charity initiative launched by Warren Buffett and Bill and Melinda Gates, announced on Friday that the tech power couple had joined the group of generous moguls. The Giving Pledge aims to get the world's wealthiest people to pledge their fortunes to charity while they're still living.
Sandberg and her husband were included among a group of seven new signatories who recently joined the Giving Pledge. The new members also include early Google employee Craig Silverstein and his wife, Mary Obelnicki, and Kinko's founder Paul Orfalea and his wife, Natalie.
"We are thrilled to welcome this diverse group of business leaders and philanthropists to the pledge," Buffett said in a statement. "They bring a wealth of expertise to the group. We will learn a lot from their experiences as we collectively aim to inspire one another to earlier and better giving."
Sandberg is putting a spotlight on her giving, after taking more of a discreet approach in the past.
Sandberg and her husband haven't yet unveiled the issues on which they will focus their funding, as all Giving Pledge members do in a pledge letter. But most conjecture that the vehement feminist will center her charitable efforts on groups that support women's issues.
The best-selling author helped launch LeanIn.org, which aims to encourage women to achieve their goals through community, education and monthly meet-ups.
She sits on the global advisory board for the Somaly Mam Foundation, an organization that works to put an end to human trafficking and empower survivors. Sandberg also serves on the board for Women for Women International, a group that helps women survivors of conflict become self-sufficient, and V-Day, an organization that fights violence against women and girls.
But all along, Sandberg has been forthcoming about the immeasurable impact of enabling women and girls to fulfill their potential.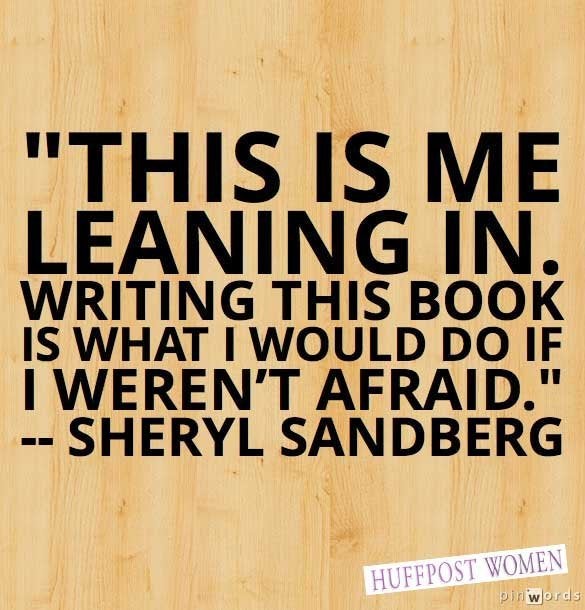 11 Quotes From Sheryl Sandberg's "Lean In"
Popular in the Community