Sheryl Sandberg, the chief operating officer of Facebook, appeared alongside Twitter's chief executive, Jack Dorsey, at a Senate hearing Wednesday to discuss foreign meddling and fake news. 
Of concern were the myriad critical and dire issues facing social media right now. But I'm not here to talk free speech, hate speech or the ability of foreign agents to influence elections. 
Instead, let's discuss the wide expectation gap between female and male executives that was so perfectly illustrated by Sandberg and Dorsey.
She: poised, charming, polished, impeccably groomed and armed with talking points.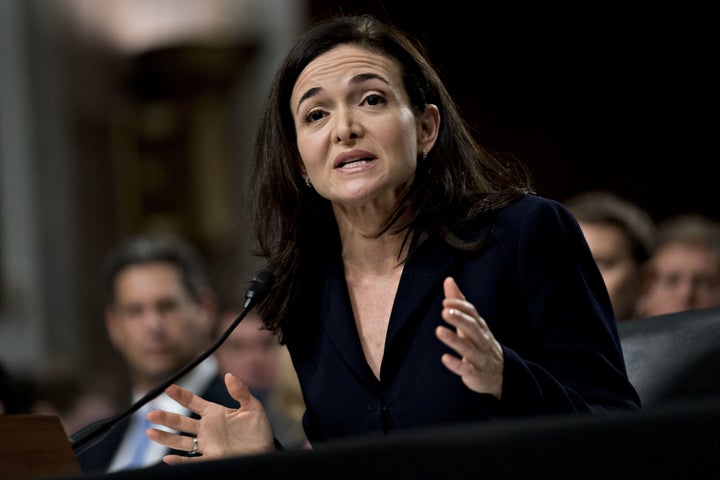 He: rumpled, bearded, nose-ringed, off-the-cuff, lacking the customary tie and sporting what's being called a "vampire collar." "The effect fell somewhere between Count Dracula and a Confederate general," wrote Quartz.
Dorsey even confessed to the intelligence committee that he is "shy." Never mind he's running a multibillion-dollar company that is contributing to massive changes in democracy and politics that may be impossible to unravel.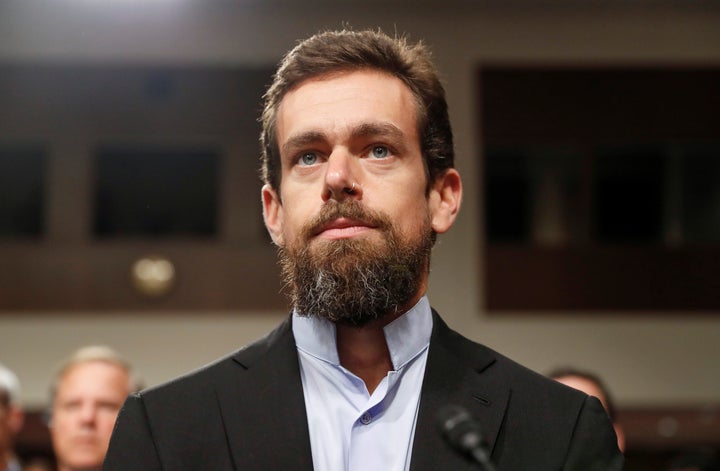 But Dorsey was dressed up in the costume of a "brilliant" rumpled tech bro ― in the model of so many other men who have ascended to the top in Silicon Valley. There was Apple's Steve Jobs and his turtlenecks and naked aggression. Then, of course, Facebook CEO Mark Zuckerberg and his famous gray T-shirts and hooded sweatshirts and, early on at least, his 20-something arrogance. 
These days, Tesla CEO Elon Musk and his unhinged tweets and F-bombs carry the torch of the entitled tech bro.
Sandberg meanwhile has seemingly never appeared in public without a full blowout and, of course, doesn't curse at reporters via email (as Musk did recently).
"Sheryl Sandberg looks, speaks, and acts more like a competent CEO than any of the big tech companies' actual CEOs," observed Slate tech columnist Will Oremus on Twitter.
Interestingly, it's Sandberg who Facebook has now tapped to clean up the social network's various messes ― you know the stuff that probably got Donald Trump elected, among other horrors.
This should come as no surprise. It's often a woman or an executive of color that gets chosen to fix the messes of male executives. I'm thinking all the way back to Meg Whitman coming on at eBay in the company's earliest days. Or more recently, Yahoo hauling out Marissa Mayer to fix the dying portal, and then tossing her out because it wasn't really fixable.
To be sure, Sandberg is COO of Facebook and bears responsibility for the company's situation.
Still, The Wall Street Journal is reporting that as the social network tries to recover from its latest messes, she'll be the public face of the recovery effort.
If Facebook stumbles, it could be Sandberg who falls off that high, hard glass cliff.
Yahoo is now owned by Oath, the parent company of HuffPost.
Calling all HuffPost superfans!
Sign up for membership to become a founding member and help shape HuffPost's next chapter